Today I'm going to lay out some of the best business ideas for women you start today.
Finding that perfect match of business and passion can be a struggle for even the most motivated woman.
It's quite frustrating to watch some people have their ideas flow so freely while you might struggle to find your footing.
Unfortunately, business ideas sometimes remain vague and never fully come into focus.
This post is going to explore some of the most profitable business ideas for women that you can start from home today.
When appropriate, I've embedded some awesome explanation videos by some female leaders in their respective fields.
Let's get started.
Formulate a Business Plan
I'm not talking about a formal business plan or document here.
I'm just saying, you need to be strategic as you think this through.
Deciding on the right business idea starts with creating a general business plan at least in your head if you're not putting it on paper.
If you're going to be successful at working from home, then your business has to be something you love doing.
Something that you have a passion for.
If you hate your work, then it will be extremely difficult to stay motivated during the hard times.
Here are some questions to get your started:
What do I want to get out of my home-based business?
What kind of work do I love?
What business suits me and my personality?
What kind of work am I good at?
Is there a profession I would love to learn?
If I could combine my lifestyle and business, what would that look like in an ideal scenario?
Ask yourself if you're just looking for a second income stream or if you're seeking the challenge (and potential rewards) of starting a new business from scratch.
Those are two different paths entirely.
There are lots of ways to create extra income but some will never replace your income.
Be sure you have a clear picture and expectation of what you want so you can choose the right path for you.
Whatever the case, here's our top picks for the best business ideas for women.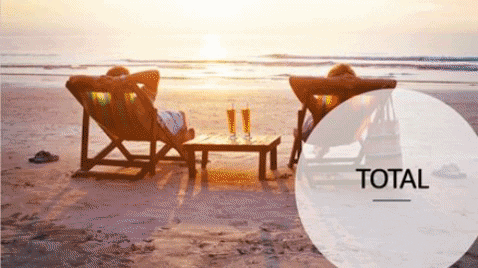 Business Ideas For Women
Who Want to Work From Home
#1) Build a Blog
Blogging is seen by many people as a hobby but it can be developed into a full-fledged business.
In fact, the blogging model is the main way we drive traffic to this site for generating leads and income for our business.
Blogging is a popular choice among women who like the idea of staying home with their kids while also being able to enjoy the benefits of having their own home-based business.
What makes blogging so appealing is that you can work on your own schedule.
What's also amazing about this business is that you can write about anything and in any niche.
The scalable nature of the internet means that you can reach a large audience regardless of the niche you're in.
I've seen blogs about cats pull in five-figure numbers.
People are interested in all kinds of topics, so you can find an audience for whatever topic you're passionate about.
The difference between blogging as a business and blogging as a hobby is that bloggers work to maximize the monetization of their content.
They use affiliate marketing, ads, and sponsorships.
They're also on the constant lookout for other ways to monetize their efforts.
Remember, if you're not making money, then it's just a hobby.
Here's a great starter video on how to make money blogging.
I know… it's a man… but I promise he's the only man instructor on this page and the content is great.
Just because he's a man doesn't mean it's not one of the best business ideas for women as well.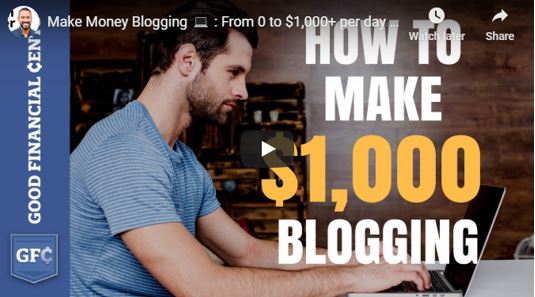 Business Idea #2
Become a Published Author
Most people do not see publishing as a business, but it can be if you treat it like one.
Besides, those who treat publishing like a business are more likely to be successful anyway.
Make no mistake, writing and publishing a best-selling book can be super profitable.
Plus, publishing can often open the door to coaching, speaking, and other highly lucrative options.
The wonderful news is that publishing has never been easier.
Using Amazon, you can self publish and self promote your own book without heavy upfront costs.
Here's Gillian Perkins to teach you exactly how to do it.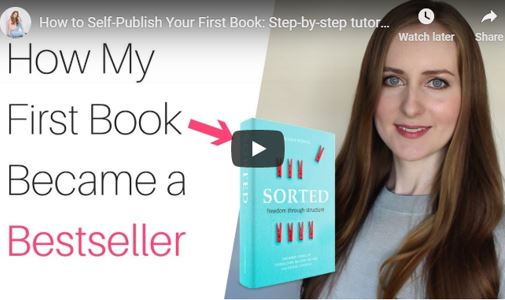 You may not have known it, but you can set your self-published book up for printing on demand.
This means Amazon will print, ship, and fulfill any orders as they come in.
The power of technology!
You certainly couldn't do that 50 years ago…
That's why you needed a publisher.
This is something I did myself years ago and my book is still available on Amazon for anybody who orders it.
But publishing an outstanding book that sells is a bit trickier.
You will need the time and patience to lay out your idea in a way that others can relate to.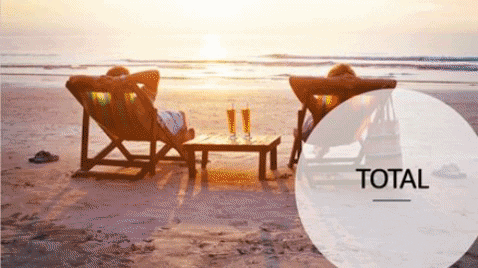 Then, it wouldn't be a bad idea to have an editor who can help hone those ideas into a masterpiece.
There's no special technique for being a successful author except maybe to master the art of promotion.
Everyone has a story to tell.
Some people have an exceptional story to tell and all people possess a skill that can help others.
The real trick is to tap into your knowledge and story so you can present it in the most meaningful way possible.
Then, as I said, just learn some marketing and promotion so you can let the world know it exists.
It seems to go without saying but I'll say it just to make sure you recognize the connection… having a blog can really help with the promotion and marketing of your book (are you seeing a pattern)?
Women's Business Ideas #3
Start Doing Affiliate Marketing
Once again, this can be an extension of your blogging efforts but even in itself, affiliate marketing can be an amazing opportunity to bring in a lot of money from home.
Affiliate marketing is the process of recommending other products and/or services to others through a specific and trackable link.
You then get paid a percentage of any sales that you generate.
In short, you find a product that you like and get an affiliate link to that product.
That affiliate link is unique to you.
Then when an individual clicks that link and makes a purchase, you get a percentage of the sale.
As mentioned earlier, blogging is a great way to promote affiliate links.
Just find products that directly relate to the niche of your blog (preferably products you already use), then write about them and sprinkle them into your blog articles.
You can see an overview of all the products we use and promote on our resources page.
If this is something you're interested in, here's Jessica Stansberry to help get you started.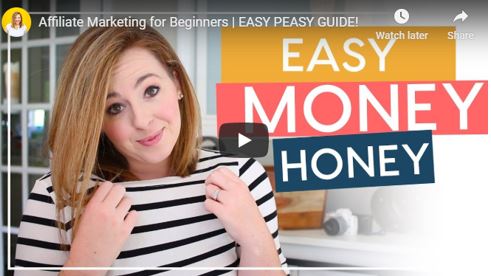 4) Use Drop-shipping to Build an Online Store
Dropshipping is the process of selling third-party products without physically keeping the item in stock or shipping it yourself.
1) You build an online store with several products.
2) When someone buys one of those products, you send the order directly to the supplier.
3) The supplier ships the product directly to the customer & you get to keep a commission of the sale.
It's very similar to affiliate marketing.
The only difference is usually affiliate marketing is software or information and digital products.
If you're using drop shipping, that's more for physical products. Although the terms can and often are used interchangeably.
The profit you receive is simply the difference between what you charge a customer and what you pay for the product or the agreed upon commission for that product.
You can actually combine this with blogging and affiliate marketing too (there's that pattern again).
I see a lot of bloggers add small shops to their website.
The key is to focus on one scalable business and then branch out in a way that makes sense.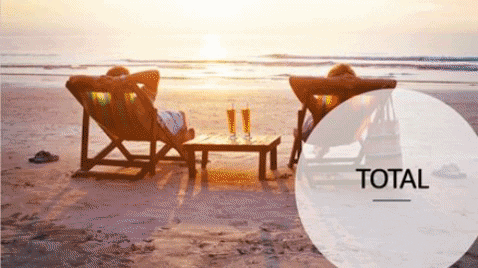 #5 Become a Virtual Assistant
This is one of the more popular business ideas for women.
If you are task-oriented, organized, and possess the proper business skills, then it's a great opportunity.
First of all, you will need the skills below (at the very least) to be a great virtual assistant:
Writing
Editing
Social media management
Researching
Photoshop editing
Data Entry
Microsoft office proficiency
Specific clients might require additional skills but those 6 are usually required of all virtual assistants.
Here are some methods you can use to get started.
Create an Upwork account to find clients.
Set up a LinkedIn account. There are a lot of entrepreneurs looking for virtual assistants on this platform.
Consider setting up gigs on Fiverr. Fiverr is very similar to upwork but in my opinion it's a downgraded version. While I've never worked on either Fiverr or Upwork, I have found virtual assistants on both. I prefer Upwork because it seems I find higher quality people there and I like the platform better. If you're looking to make some extra income, I think you'd make more on Upwork as well.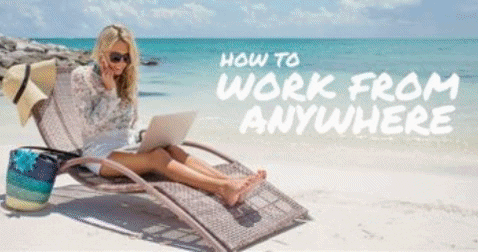 Home Business Idea #6
Sell Products on Online
Making Money on Amazon
If you enjoy shopping and have the time to look for great local deals, then selling on Amazon might be right for you.
Reselling for a profit is one of the business ideas for women that gets overlooked because most people don't think of it.
Basically, what you do is find products in your local brick and mortar stores and then resell them on Amazon.
This requires an investment up front and can be riskier than the businesses mentioned so far.
But as you build your reputation on Amazon, you can expand your business to include other sales like dropshipping.
Since Amazon is so well known, there are also scanner apps that can help you mitigate your risk.
The way these apps work is this. You scan an item in a local store. It shows up in the app and gives you an idea of the price it's selling for on Amazon.
I think some of them also tell you whether the item is selling or not.
This helps take the guess work out of buying so you're not just hoping to find deals.
You will know BEFORE you buy something if it will be profitable or not.
If you get your seller account set up on your phone, you can post stuff pretty quickly after purchase (or before you leave the store).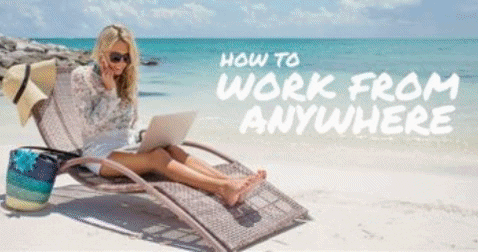 One of the Best Business Ideas for Women is to Sell Stuff on Etsy
This is similar to the Amazon idea but you're using a different platform.
The thing with Etsy is that many of the products are created by the people selling them (in this case… you).
So you can carve out a little niche for yourself and create a virtual online store.
Maybe you make things for classroom teachers, or handmade jewelry, or products for moms decorating their homes.
Regardless, if you're creative and crafty, this may be the perfect opportunity for you.
Here are some selling basics for the Etsy Platform.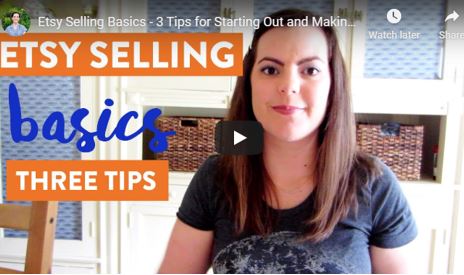 Making Money with Poshmark
Poshmark is a website (and app) that people can purchase name brands at discounted prices.
It's mostly for clothing, shoes, and accessories.
Many of these items are being sold by people who bought them and either barely used them or didn't use them at all.
However, there is a growing number of people who are starting to use Poshmark as a side hustle.
Since it's all about clothing and fashion, it's a great business for women entrepreneurs.
Customers can sort items in a variety of ways in order to browse what they want. But what seems to sell the best are items listed as "new with tags" or NWT items.
My daughter is a junior in college and this is her favorite method for generating income.
Her strategy is to go to TJ Max to source expensive brands (with a focus on high ticket items, especially purses).
When she finds something still in fashion at a great reduced rate, she buys it for resell on Poshmark.
It's fantastic and I'm proud of her for thinking of it.
She lives in a high income area of Florida and has 3 TJ Max stores (and others like it) near her.
She hasn't pad for her college yet but I don't think she's lost any money yet either.
She just started to build her Poshmark brand and followers now and was part of the inspiration for writing this post.
Feel free to check out and follow her closet here.
Side Note: There is a negative to Poshmark.
They take a 20% cut of the sales price.
In a Las Vegas casino, we would call that the rake.
In the financial world we would call it usury.
I guess online, it's just called the cost of doing business.
That being said, I mention it to make sure if you decide to try this method that you be sure you buy low… very low.
That way when you sell and take out the 20% fee you can still turn a profit.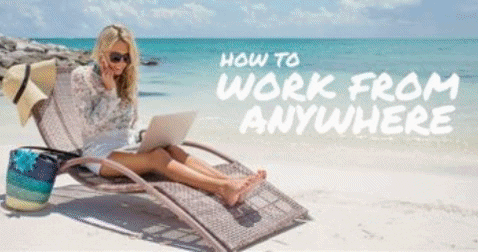 Business Ideas for Women #7
Start a Day Care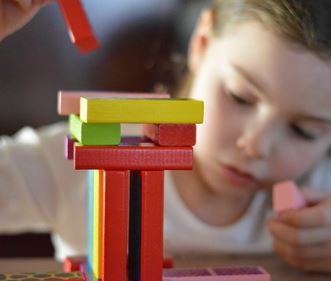 This is one of the most popular businesses for women because it plays to their motherly instincts, they can do it at their home, and it's not a bad gig if you like children.
Plus, if you already have kids that you'll be taking care of during the day, why not monetize it by adding a few more.
Okay, that's sounded bad but it's really not.
It's practical.
Not only can you make money, but you will help your children develop valuable social skills as well because they'll have others to interact with.
You won't get rich, but you can certainly create a predictable income fairly quickly.
Day care isn't cheap either, so you could do fairly well using it as a side hustle.
All you really need to get started is a Facebook profile.
Just look for parenting groups in your local area and reach out to anyone seeking day care.
Look up the rates for commercial day care centers to find a reasonable market rate.
Just remember that parents are willing to pay more for personal day cares because they can be a safer option.
I would suggest getting video monitors installed as well.
The safer you can make parents feel, the higher premiums you can charge.
Plan to charge approximately 10% more than a commercial day care and be sure your rates are adjusted up every single year!
In my area, daycare costs at least $400 per month per kid.
If you watch 4 children, that's a hefty little side hustle with only 4 paying clients.
Yes your income is capped, but of all the business ideas for women we've covered, it's probably the quickest way to a stable and reliable income.
You will also have to add a childcare endorsement to your insurance plan just in case a child gets hurt.
Also, check your local laws regarding licencing and regulation information.
I don't want you getting in trouble!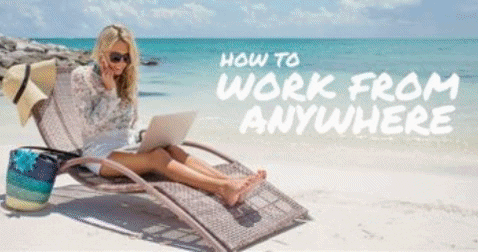 #8) Home Based Business in Photography
If you love taking pictures and posting them onto your Instagram and social media accounts, then photography might be your cup of tea.
However, this is one of the more costly business ideas for women.
You'll need to purchase a high quality camera when you're moving from being just a hobby into a profession.
This investment can have a high return on your money though.
Just be sure you're serious about it before you start because it's not one of those business ideas that you can just quit without taking a significant financial loss.
Of course, if you already have a high quality camera, you may be able to get started without too much of an investment.
Consider taking classes to hone your skills as well.
You might be an amazing hobbyist but that does not mean you're great at taking professional quality photos.
Besides, taking classes gives you additional material for your portfolio and can speed up the learning curve of running the business.
Taking pictures is one thing.
Building a profitable business is another.
Here are some ways that you can get started:
Promote yourself on Instagram, Twitter, Facebook, and LinkedIn.
Again… a website and blog would be a good idea for promotional purposes.
Contact some local agencies that require pictures and offer your services. Real estate firms are an amazing first choice since they always require photographs for new properties.
Take photos and then place them on a photography site like Shutterstock where you can license them.
Offer your photography services to friends and family for free at their big events. Wedding are a big market for photographers so it never hurts to have some wedding pictures in your portfolio.
Build relationships. Photography is a massive word of mouth and referral business.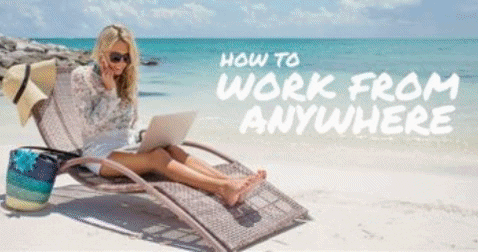 9) Become a Graphic Designer
If you have the skillset, then graphics design can lead to huge profits.
Right now, it's one of the most in-demand services in the world.
Are you good with Adobe Creative Suite?
Can you design compelling graphics using InDesign and Photoshop?
If so, then you can tap into a lucrative market.
This is one of the best business ideas for women because you can choose how much work you take on and how much you charge.
Your first step is to learn as much as possible about the graphic design business model and Adobe Creative Suite.
I had a video here originally about Adobe but it was out of date.
If this is something you're interested in, I suggest doing a google or Youtube search on the graphic design business and on adobe creative suite.
BUT, just write that down for now… you may find an idea in this post that fits you even better!
If you're already well-versed in Adobe's powerful set of tools, I would still recommend you take an online course because there are features that most people don't even know about until they are pointed out.
You don't know what you don't know.
After getting setup, you can use a freelancing site like Upwork or 99designs to find your initial clients and build up your reputation.
Finally, get active on social media because a lot of graphics design is based around social media marketing.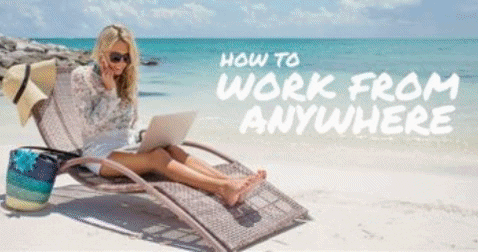 Business Ideas for Women
#10 Become a Social Media Manager
Most of the big names in social media or business have someone behind the scenes who is managing their social media presence.
Why not try to become that person?
If you spend a lot of time on social media responding to comments or researching home remedies, then you should start earning money from that expertise.
Some people earn thousands per month managing social media for celebrities, entrepreneurs, local businesses, and athletes.
All you need is a social media presence to get started.
Then visit websites like Upwork again or Freelancer to find some great opportunities.
The most important thing here is to build a network. Just like photography, referrals are what will land you the best social media jobs.
Here Alex Miotto shares how she got started in social media management: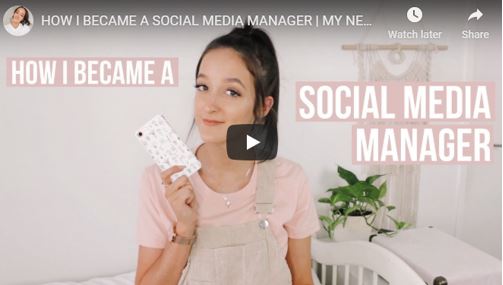 #11 Become a Life Coach
This is a popular home business for women who have a family because you get to extend your nurturing instincts.
Mothers have an unmatched ability for helping others.
So if you're dependable, good at listening, and don't judge others, then this can become a highly profitable business.
The type of life coach you want to become will depend on your passions as well as your skill sets and abilities.
You probably have life experiences that have given you a particular perspective.
A perspective that other people would happily pay for if you shared your story and offered coaching services.
Some women are coaches for new parents, helping them prepare for this important change in life.
Others are really great at helping motivate people to find their passion in life or excel in their professional life.
Some other Coaching examples include:
Career coaching
Business coaching
Life coaching
New teacher coaching
Parenting coaching
Sales coaching
Health coaching
Fitness coaching
Nutrition and diet coaching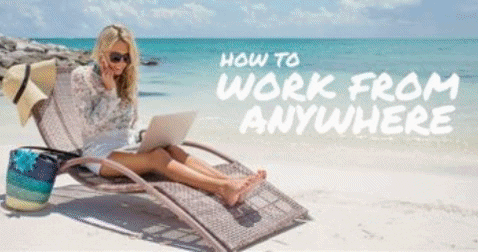 Life coaches earn money by charging for one-on-one calls, selling books, and holding live seminars.
There are a lot of ways that coaching is monetized.
For example, you can write a book that helps encourage women who are about to have a baby.
You could add in some webinars and a personal one-on-one coaching service for added income.
Then you're making money from the book, but you're also using it to position yourself as an expert and sell a higher end product to those who want it.
Another example would be to become a trainer for people who are struggling with their health and would like to get into shape.
The options are unlimited.
Look at your specific set of knowledge and experience and get creative.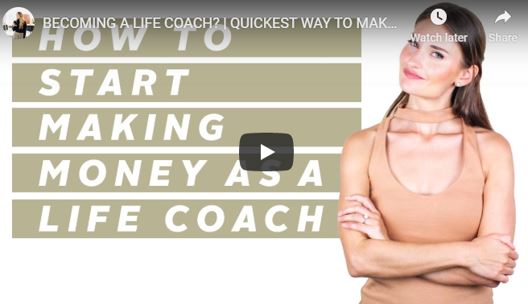 #12) Bookkeeping
Do you find yourself doing your taxes and the taxes of your relatives? Do you like it?
If so, then this home-based business might be perfect for you.
Bookkeeping is not always going to be as straight-forward as doing your mother's taxes though.
You'll find yourself keeping track of business accounts, e-filing, and doing small business payroll.
You must have experience in bookkeeping in one form or another before a business is going to trust you enough to hire you.
Online courses can help build your knowledge and portfolio.
Start small by looking for smaller gigs on Fiverr and Upwork, then work your way into more complex jobs.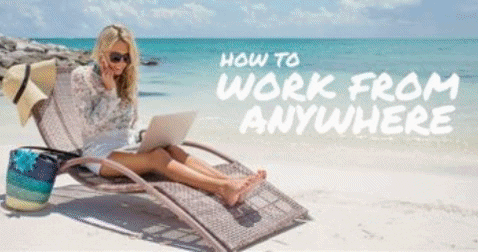 #13 Start a Traditional Home Based Business
What do I mean by traditional?
I mean… silence…. wait for it… Direct selling (a.k.a network marketing)
OH NO! I didn't just suggest network marketing!
Well, yes I did.
We all know the network marketer that just bugs friends and family to do home parties, right?
No, that's not what I'm talking about.
Not if you do it right.
I'm talking about building a professional business and with a large team.
You don't have to build a business unprofessionally to be in this industry.
In fact, it helps if you're not the annoying person everyone wants to dodge.
Consider letting down your guard just a moment and dismiss your preconceived ideas… just for a minute.
If you're on this page, you're probably looking for something that:
1) You can start with a small investment
2) You can do from home
3) Something you can eventually make a very high monthly income from.
Am I correct?
If this is your thinking, then you'd be wise to not automatically dismiss network marketing.
In fact, it's our #1 pick for anybody wanting to work from home.
We just bury it here so only the serious searchers find it.
If you look around our site, that's exactly what we do.
Many women have been burned by companies in the direct sales industry.
Unfortunately, that's a fact.
Some companies require large product purchases and major investments to get started and to stay qualified for commissions.
That's not what I'm talking about here.
I'm talking about the new network marketing models in the health and wellness space.
These companies offer high quality, consumable, and all-natural nutritional supplements (such as weight loss, energy, vitamins, etc.).
You find one of the products you're passionate about and then you find others who want to use it as well.
As your customer base and sales team grows, your monthly income grows as well.
Everything is drop shipped to your customer so you don't have to keep thousands of dollars of merchandise on hand.
Plus, the only investment is a small sign up fee and enough product for your own personal consumption.
If the products and company are right, you'll never have a garage or closet full of unused merchandise that you can't get rid of.
You get to be healthy, change lives, build relationships, and make money… all at the same time.
This is our favorite business model for women (and men) and many women have been highly successful in our company.
This industry is rapidly changing.
If you're interested in learning more, here is additional information:
We've investigated all of these business ideas for women.
Network marketing has the biggest potential for the least amount of risk.
Consider working with us to build a leveraged business that combines and compliments some of the other methods we've mentioned in order to increase profitability.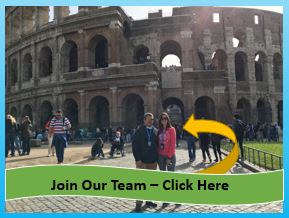 Business Idea #14
Start Doing Work On Airtasker
Sign up and start doing work on Airtasker.
Airtasker is an online website for freelancers and small business owners.
Set up an account, put in your information and the "tasks" you are qualified or willing to do, and you're set.
You won't get rich doing jobs on airtasker, but you may be able to get steady work from repeat customers and local clients.
From personal training, to pet sitting, to interior design, they have a ton of options and categories that you could sell your skills for.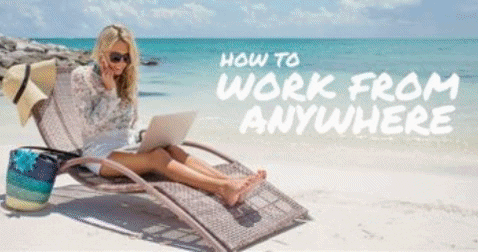 Putting it All Together
No matter what model you choose, one of the most important things about starting a home-based business is marketing.
I highly recommend you have a LinkedIn account to showcase your skills.
You should also clean up your social media presence so you don't come across as unprofessional.
Unfortunately, many of us share or say things on social media that we probably shouldn't.
So clean it up.
Sit down and develop a business plan before you get started.
You need to clearly define your goals and be willing to make an initial investment to market your services and get things going.
Get started with one of these today!
We like to end with this thought… If nothing changes, nothing changes!
If you decide to join our growing team, we can help you launch your new business.
Lastly, we are committed to our Lord Jesus Christ. 
If you'd like to have a personal relationship with Jesus, you can start by saying this simple prayer and meaning it in your heart:
"Lord Jesus, I know I am a sinner. I believe you came and died for my sins and were raised again. Please forgive me of all my sins and unrighteousness. Today, I repent and turn away from those sins and ask that you come into my heart and my life. Lead me and help me to trust you and follow you as my Lord and Savior from this day forward."
If you said that prayer, we'd love to hear about it.
Please reach out to us and just let us know on one of the questions that you just gave your life to the Lord.
We'd like to help you start your journey right, it's the most important journey you'll ever take!

Jason & Daniele
Did you find these business ideas for women helpful?
Did we miss any?
Feel free to share your experience and ideas in the comments below.