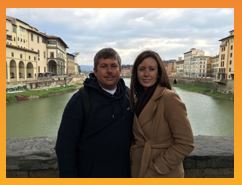 Below are some of the network marketing tools and resources we use to build our business.
Over the years we've invested in quite a few programs for building our business. These include online and offline courses, books, training, and events.
Some were great and some were… well, not so great.
Some of the topics we've studied are the network marketing industry, marketing in general, affiliate sales, search engine optimization, social media marketing, prospecting, sales, and much, much more.
I frequently get asked…
Where did you learn ____________? (fill in the blank)
How did you know how to____________?
Who do you follow for ____________?
What's the best tool for ___________?
We thought it would be helpful to share the most beneficial resources with you.
The truth is, we've pretty much built our business following a simple 3-step process:
Learn from Somebody
Implement the Idea or Strategy
Evaluate the Results
Rinse and Repeat
After all the programs, books, online tools, etc. that we've been through, these resources are our favorites.
They're the ones we use consistently and have gotten the best results from.
To be totally transparent, some of these are affiliate links (most are not), so if you're considering a tool, we would love to have you support us by ordering it through one of these links.
But either way, thank you for checking it out.
If you have any questions, feel free to reach out to us.
*We only endorse products or people that we have learned and benefited from personally.
(That means we have used or are currently using every tool listed below)
______________________________________________________________________________
Don't Use Godaddy!
(Use Big Scoots Instead)
Godaddy is the king of bad service and fancy upsells.
Everything is a headache with them.
As I started trying to optimize for speed and could never get the site speed where I wanted, I eventually figured out it was a hosting problem… A Godaddy problem.
It took me years of learning, tweaking, and testing to figure this out.
I switched to BigScoots and got on their cheapest plans.
Within 90 days my organic traffic had tripled!!
Nothing changed except the speed that my websites were served up and loaded…. Google loves speed.
So blog posts that wouldn't rank immediate started to rank and my page speed insight score improved over night.
Almost all my pages score a 90+ google page speed insight score on both mobile AND desktop.
I never came close to those results with Godaddy.
I would have switched sooner but I thought it would be complicated because everything with Godaddy is complicated.
Big Scoots switched everything over for me in less than 24 hours.
My site speed improved overnight.
The payment plan is easy to understand!…..
Unlike Godaddy which breaks everything up and charges you for every little thing (email, hosting, SSL, and prices that seem to go up every year unless you switch to a different package).
Big Scoots pricing package has everything is included (go figure, what a unique way to sell a product).
So if you're with Godaddy or another provider you're not happy with or you are just getting started, I can't say enough about BigScoots.
Email List Builder Tools
I used to use Sumo as a popup.
It's a great FREE tool.
}It's intuitive.
It's easy to use, easy to navigate, and easy to implement. And it works!
My email list grew by 40% the first 10 days I started using Sumo!
Big problem. It's a HUGE drag on the website loading time.
All the email collection programs out there slowed down my site because they're all cumbersome.
Having all the bells and whistles doesn't help if you're losing rankings because your site loads too slow.
Every millisecond counts and you can check any websites speed here:
https://developers.google.com/speed/pagespeed/insights/ 
When you consider that every website online is competing, you've got to get speed at any cost.
Eventually I found a solution for wordpress in a plugin called Holler Box.
If you're on wordpress, this is what you want.
I saw an immediate and major boost in my speed when I switched over to this plugin and did away with Sumo.
It doesn't have the bells and whistles, but it can be linked to your email list, it can be customized enough to work, and it's lightning fast.
It barely slows down the site at all.
It is also free.
I've just started using it in the last week, but it seems my conversions are about the same and maybe a tad bit higher with it.
So if you're on wordpress and using any other email capture pop-up, I recommend you switch to Holler Box.
Once you have it installed, it will automatically enroll people in your email sequence if you're using an email system like mailchimp.
The fortune is in the follow up.
The fortune is in the list.
Grow your list.
Consistently follow up.
Sponsor new reps.
It's that simple.
______________________________________________________________________________
Email List Management
MailChimp– Again, only one recommendation here.
I've used mailchimp for awhile.
It's simple and easy to use.
It's also quite reasonably priced and it's FREE until you get a few thousand people on it.
You can keep it lean by systematically removing people from your list who are not opening or reading your emails.
______________________________________________________________________________

Looking for personal development?
Head on over to our list of the best books for network marketers.
There you'll find all our favorite reads in the following categories:
Network Marketing Business Building Books
Leadership Books
Sales and Marketing Books
Books for Spiritual Development
Books for Men
Motivation & Mindset Books
Business & Entrepreneurship Books
Books on Influence & Communication
Other Good Books (that don't fit one of those categories)
It's no secret… personal growth and learning is a key component to business growth.
Never stop learning and if you're on a budget, books are one of the cheapest way to keep learning.
______________________________________________________________________________
Prospecting and Recruiting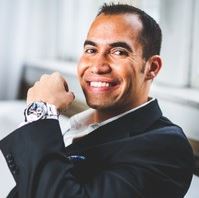 Cesar L. Rodriguez, one of the biggest names in the industry and certainly one of the most prolific prospectors.
Casar started where many of us do, fired up and excited, but shooting blanks.
He quickly learned that he needed a mentor and turned to one of the top recruiters in his company.
After convincing the guy to let him shadow and follow him around, he picked up a few techniques.
Over the years he's continuously worked on his skills as a prospector.
That's the kicker.
It didn't come easy or natural for him.
Maybe his story is kind of like yours.
It was hard for him in the beginning.
But he kept at it, kept learning, kept growing, and kept improving.
After prospecting thousands of people (literally, it's documented), over many years and climbing the ranks of his company, he finally came out with a course.
The thing that's different and so helpful about his course is that it's done like a reality show.
Hidden cameras, REAL cold market prospecting, and play by play follow up and commentary.
Company events are powerful.
Rah-rah and motivation has it's place.
But without learning the tactics and strategies, it's kind of pointless.
I could get my 8-year old daughter pumped up and excited about driving.
But if I give her the keys and send her off to drive, there will be disaster… GUARANTEED.
Regardless of how much I explained to her before she left, it would end bad.
As soon as I saw Cesar's program, my background as an educator kicked in.
WHY?
Because research shows that people learn in 3 ways: 
1. From Hearing (information, lecture, etc.)
2. From Modeling or Seeing (actually watching somebody do it)
3. From doing and practicing.
The 1st is the least powerful, the last is the most powerful.
The middle is where Cesar's program is and it's the missing piece of the puzzle for most network marketers.
It's kinda like golf.
If you practice before you learn technique, you'll form bad habits that are hard to break.
If you're never taught correct form… well, you may never break those habits and never be as good as you could be.
If you've exhausted your list of friends and family you only have a few options.
One is quit.
You can always quit.
But if you're committed and have already drawn that invisible line in the sand and said "I will make this happen", then you've got to develop yourself and your skills.
The fastest and most efficient way to generate leads and recruit more is through active cold market prospecting.
The fastest and most efficient way to learn those skills is by going through Cesar's Course.
______________________________________________________________________________
Online Marketing & SEO
This section is full of great industry leaders, experts, and teachers in the online marketing space.
The majority of the success I've had online can be attributed to those listed in this section.
Who is Neil Patel?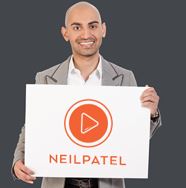 Neil Patel– If you're just getting started in online marketing you're probably thinking… "Neil Patel? Who is Neil Patel?"
But if you've been in this space for any length of time and you don't know who Neil Patel is, then you've been spending your time consuming the wrong content.
Neil Patel has played an integral part in building companies and software such as HelloBar, KISSmetrics, CrazyEgg, Ubersuggest, and QuickSprout.
The great thing about Neil is that his strategy (as far as I can tell) is to help and teach others what works and what doesn't, as well as offer valuable tools to help businesses grow.
He believes if he does those things often and well, the revenue will come.
It's the old Zig Ziglar mentality, "If you help enough other people get what they want, then you can have everything you want".
He focuses on teaching you how to grow your business through effective marketing and SEO.
He's not in the network marketing niche, just general business and effective online business practices.
Plus, he's always running fun (and expensive) experiments to see what actually works.
Most all of his content is free unless you decide to hire his agency to do work for you.
Smart Passive Income: Pat Flynn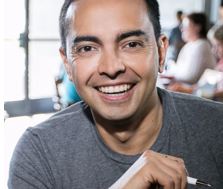 Pat Flynn is the creator of the website Smart Passive Income.
He's well known for being one of the first people to publish his income reports, where he documents the income generated by his site.
Aside from being very authentic and very knowledgeable, Pat also motivates me because he allows me to see the possibilities of the network marketing industry.
How can that be when he's not in network marketing?
Well, it used to be, that not only did the top earners make the most money from their primary multi-level marketing (mlm) company, but they were also the only ones who made extra income marketing products.
At this point, there's not a leader I know of in the network marketing profession who has completely figured out how to combine online sales and revenue with building a network marketing team but I'm working on it.
Most the big mlm trainers are former network marketers and coaches who no longer build teams.
Imagine combining the power of internet monetization with your primary company compensation plan.
Pat Flynn's Income Reports give you a good picture of what is possible on the product and training side.
His teachings and trainings will help you learn how to be more profitable online as well as grow your audience.
Brandon Gaille: The Blog Millionaire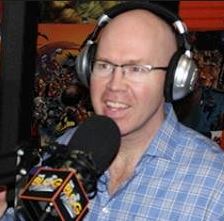 Brandon Gaille focuses on how to create business revenue through blogging and content marketing.
His most valuable content for me has come from his podcast and his personal website, where he documents his journey and the findings of his experiments.
In his journey to 1 million monthly visitors, Brandon has learned a thing or two about marketing and SEO.
If you're planning anything more than moderate success from your network marketing business (in other words, you want to build an empire), then you must master the art of marketing.
It's my belief that we live in a time of huge opportunity for our profession.
Network marketing is just beginning to grow up.
It's beginning to mature.
Companies are beginning to use proven compensation models instead of experimenting on their distributors.
It's the industry that was once a boy and is slowly becoming a man.
Franchising went through the same basic developmental process.
If you learn to leverage social media, YouTube, and content marketing, your potential reach becomes virtually limitless.
Network marketing is still a numbers game.
He (or she) who shares what they are doing with the most people wins.
But now technology allows anybody (yes, even you) to leverage the internet to build faster, recruit more, and amplify your results.
For example, here are my unique visitor counts for this website in the last 6 months.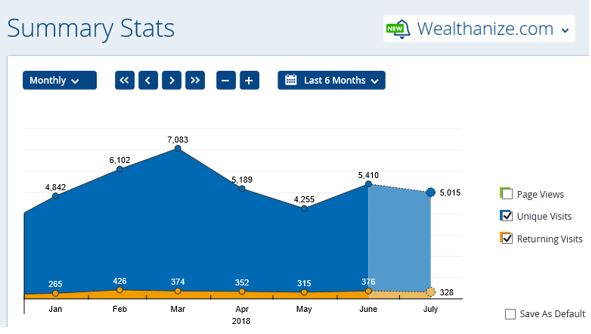 99% of that traffic is organic traffic that I earned by ranking on Google.
I accomplished this using the strategies openly shared by Pat Flynn, Neil Patel and Brandon Gaille.
That's 5,015 unique visitors so far this month who have been exposed to what I am doing!
When was the last time you shared information about your business (you can count even the tiniest comment) to 5,000+ people in one month?
Unless you're using the same type of content marketing strategies as I am, your answer is probably "never".
I highly recommend you follow and learn from all three of these marketing experts/SEO geniuses.
If you don't, you're slowing your growth.
______________________________________________________________________________
Keyword Research Tools
Not all keyword research tools are created equal.
Some work better than others.
Some you may just like better.
Online software is like people, sometimes you just like one better than the other.
Maybe you like the design or usability.
Maybe you don't have a reason… you just like it better.
So make sure before you pay for any that you check them all out and see what you prefer.
Whatever the case, you won't grow you online presence without mastering keyword research and search engine optimization.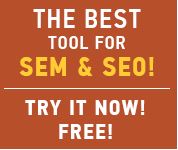 SEMRush– I'm going to just say this bluntly and you can agree or disagree if you want.
If you are NOT using SEMrush for the majority of your keyword research… then you're doing it wrong!
Harsh statement, I know.
So now you're thinking "but you just said that some of these fit different people better than others".
That is true… in the beginning.
Once you decide to enter the competitive arena, you need to be driving the right car.
I don't care how much a racer likes his luxury SUV, it won't win him a medal in the Indy 500.
It will be comfortable while he's driving it, but winning a race isn't what it was designed for.
If you're in a professional race, you better be driving an engine built for performance and a car that can handle it.
SEMrush is that car when it comes to keyword research.
It is hands down the most powerful keyword research tool on the market today.
I know, it's a bit pricey.
But just like everything else in life, you get what you pay for.
Whether you're doing keyword research, backlink research, studying your competitors, or just about anything else you can think of, SEMrush can handle it.
Plus, you want an online research tool that's accurate.
Otherwise, what's the point?
Whatever you're doing or trying to do online, SEMrush should be a key component.
If it's not, then you are doing it WRONG and your results (even if good), aren't what they could be.
I've got some other options listed below. If you can afford it though, go with SEMrush.
It's outperforms the other options and their data is super reliable.
You can do a few searches for free, so give it a shot right now if you've never used it.

Ubersuggest– This one is quickly becoming my favorite. It's 3rd on this list because it's my 3rd favorite.
BUT… (and this is a big but),
Ubersuggest is in the early stages of development.
It's one of Neil Patel's babies and I have full faith that when he's done building it out, it will be as good (or better) than SEMrush.
To top that off, my understanding is that Neil is planning to make it mostly free!
So put that in your pipe and smoke it!
As of this writing, I would consider it a great free option, but I wouldn't put it up there with SEMrush quite yet.
If you're looking for the most robust and the best results, use SEMRush.
These are the top shelf tools for growing your organic traffic.
Flipping Land
Okay, this has nothing to do with network marketing.
However, if you've been on our site for long, you may have stumbled on a few of my most popular posts that mention my side hobby- Land Flipping.
It's one of my favorite ways to generate extra income and many of my regular readers have asked about it, learned it, and are doing it.
If you have extra cash or it's starting to pile up from your mlm commissions, this is one of my favorite ways of flipping that cash.
If you decide to go down this road, start with the Jack Bosch's free seminar and get his Land Profit Generator.
It's by far the best way to learn it and the system I still follow to this day.
From finding the land, to developing the land for maximum profits, to selling the land – His course covers it all.
The entire program is NOT the cheapest program out there, but it's the most thorough and you will be completely equipped to start doing deals after going through it.
Trust me, I've been through about 5 of them and some of them are missing very important elements…
One of them doesn't even really show you how to find the deals!
If you don't find a fantastic deal you won't make ridiculous profits.
It's arguably the most important part of the entire thing!
If you want to read a detailed story and review of every land course I've been through, go to my flipping money page and scroll down to section on flipping land.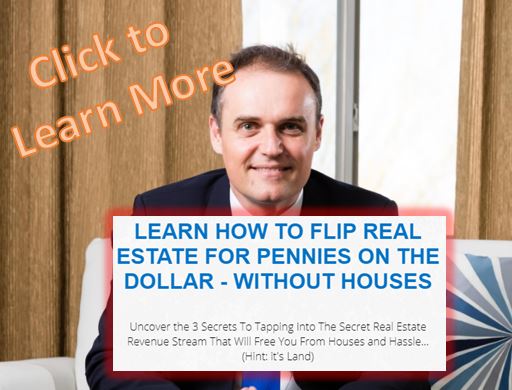 ______________________________________________________________________________
_______________________________________________________________________________
MORE RESOURCES AND TOOLS COMING SOON!
______________________________________________________________________________