How to find work from home jobs… What's real and what's not?
How do you get a work from home job during the coronavirus epidemic?
So many questions, but they're great questions for sure.
This coranavirus is causing a major disruption in our economy, our nation, and our world.
If you take out the health issue completely, we're still looking at some real economic issues moving forward.
One major concern is people who have already lost their income and need a work from home job.
Whether you're looking for a part time work from home job or a full time work from home job, this post is meant to help you find a solution.
Use it as a resource, share it on social media, do your part to help the masses.
I'm going to lay out a ton of great ideas and hopefully section them off the best I can.
If you come to a section and it's not for you, just keep scrolling.
If you want a work from home job, you'll need to know what the options are and how to stand out.
Toward the end I'll give over a few tips to help you stand out in the sea of applicants that are about to flood the marketplace.
If you're unfortunate enough to be on furlough or have lost your job already (especially in a large cities like New York, Los Angeles, or Chicago) then you're faced with 4 issues you need to find immediate solutions to.
You need to generate income
You need work from home type income
You need to start right now
You're competing with thousands of others in the same situation (You need to stand out)
If these 4 concerns describe you, then this article is for you.
Before I go any further and so you don't forget, please share this on social media.
There are thousands of other people out there looking for solutions right now.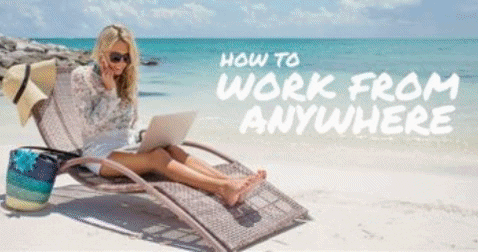 The Problem with Work From Home Jobs
If this is your first time on this site, I've spent the last 20 years of my life testing different work from home jobs, "programs", and "opportunities" so you don't have to.
Here's what I've found…
The terms "work from home" and "work from home jobs" are two search phrases in Google you may have get spammy results from to because there's so much garbage and fluff online that even Google can't sort and sift it effectively.
Most work from home jobs and programs are just scams preying on people.
They want you to buy their "how to work from home" guide or pay them a fee in order to have the opportunity to do something.
Something that they claim can make you money.
I would imagine the number of scams out there will shoot through the roof in the coming months.
When you're desperate, it's easy to get drawn into something that isn't legit, so be careful.
Before we get into the meat and potatoes, here's a list of work from home scams to watch out for as you do your research.
Work from Home Scams
Envelope stuffing – Really!? They make machines that can print, fold, stuff, and stamp all kinds of marketing materials. Nobody is paying for this, don't get fooled.
Craft Building– I can think of 5 countries off the top of my head that can make trinkets cheaper and faster than we ever will in the US. Don't get fooled.
Data Entry- Be careful of this one. There may some legit ones out there, but one scam is to interview you and tell you that you have a job… only to find out that you don't have the software you need… but of course you could buy it so that you can do the job….
Sending Emails- Okay, think for a moment of all the junk email you get. You do not need a person to send these out. We collect emails every…  single… day…..
AND a monkey named  mailchimp sends all our emails out for us every day.
I'm trying to be a little humorous here but you get my point.
Companies can scale up to tens of millions of emails a day very easily. There is no legit work from home job or opportunity that will pay you for sending an email.
The list goes on and on, but please be careful as you're doing your searches.
If you're on this page, it's likely that you're life is undergoing a change.
Change can be really, really difficult. Especially when it's connected to your income and providing for your family.
But don't lose hope, you can still land on your feet.
If fact, this situation can be the catalyst of things getting even better.
But there will be growing pains you're gonna have to go through.
Part of navigating this change is not getting sucked into a scam or to hopelessness and desperation.
Real Work From Home Jobs
Now it's time for the meat of this article and probably what you were looking for.
Over the last few years real Fortune 500 type companies have started seeing the financial benefit of assigning people work from home jobs.
However, those jobs were already super-competitive before the coronavirus hit because let's face it… everybody wants to work from home.
These jobs will be hyper-competitive now.
As coronavirus forces more people out of jobs and more people to stay  home, there will be thousands (if not millions) of people looking for stay at home jobs.
That makes competition fierce.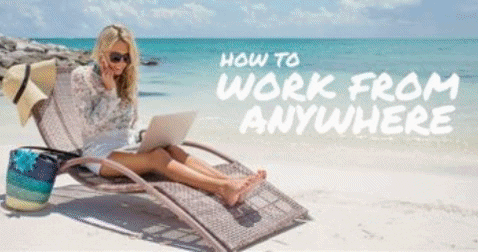 Work From Home Jobs (List)
Note: Please be careful with these listings.
Just because they're on a reliable site doesn't mean they are reliable… just saying.
Indeed – Work From Home Listings
FlexJobs – Flexible & Telecommuting Jobs
SkillCrush– List of remote/contract job sites
GlassDoor- List of 16 Companies Hiring for Work from Home
ZipRecruiter– Work at Home Job Board
CareerBuilder– 10 Best Work From Home Jobs
7 Independent Contractor Job Sites
These sites allow you to bid on jobs and use your skills to make some extra cash. Whether it be writing, art, videography, etc.
The struggle if you're just starting is that you're going to have to compete with users who have been building a brand and may have a lot of good reviews.
If you need cash now though, you can work from home doing independent contract jobs on these sites.
Work From Home by Investing in Land
This idea is not for everybody, but if you're willing to dive into some learning, the next few years will be a fantastic opportunity to flip some properties.
If you don't have money for initial purchase, you can still flip land.
It takes some time to learn and we recommend Jack Bosch's program  (that's an affiliate link, so if you do decide to get it you would be supporting us by purchasing through that link and we'd really appreciate it).
We've been through 4-5 land flipping programs and Bosch's program is still the process we follow.
Essentially, you mail letters to owners of vacant land offering to purchase their property, then you make offers and get the land under contract at discounted prices.
You can buy them outright if you have the cash, bring in a partner and split the profits, assign the contract to another investor, or do a double closing with bridge funding.
It sounds complicated but it's not once you learn the basics.
The great thing is you don't have to go into debt to do it and you can buy and sell remotely because it's just land. Most your research can be done online.
The other thing most people don't realize is that there are huge margins and depending on your area of the country, land can be as expensive as houses in some areas with spreads that are similar.
If you'd like to read an in depth overview of my experience flipping land you can do a google search for "wealthanize how to flip money" and the article should pop up first.
That method is #5 on that list.
You can also watch my video about it for a quick overview.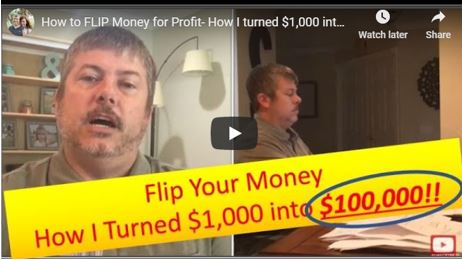 I think finding real estate and land deals is going to be alot easier in the next 12-18 months because some people will be looking to liquidate.
If you have cash to invest or know someobody with cash, this may be the perfect time to learn this system.
How to Stand Out & Get the Job
As mentioned earlier, the work from home job industry is going to be hyper-competitive.
Here are some ideas to help you secure the job you want and stand out from the rest of the crowd.
1. Update Your Resume
Now is the time to update your resume.
I've seen a lot of really bad resumes. In fact, I would say most the resumes I see are lackluster at best.
It doesn't take much to make your resume stand out.
I've seen resumes on 1 page with typos, misspellings, and crazy colors.
No! You want it to stand out because of how professional it looks.
It should be clean, crisp, and look good from the formatting alone.
Of course you want all the information updated, but the formatting and presentation is just as important.
If the person hiring has a large stack, they're going to glance over them very quickly before deciding who to interview.
This is your first impression so make it count.
I had a link here where you could get a template to the best resume I've ever seen, but the plugins required to make it available just slowed our site down to much.
If you'd like that resume template, just get into contact with us and we can get it to you.
The cost is $49.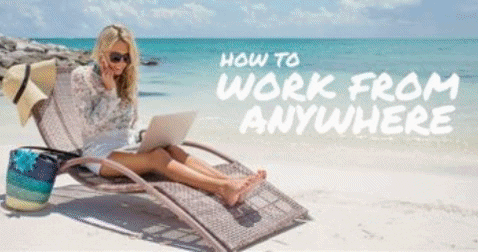 2. Show Up In-Person or On-Video
Nothing sticks like a personal connection.
There's a new wave of people competing for jobs who like to just fill out a form online and then wait for somebody to call them.
Forget that, you don't have time to hope you get picked.
Hope is NOT a strategy!
Hope is NOT a strategy! Click To Tweet 
Drop your resume off in person, ask to speak to the hiring director or manager, and make a solid good impression.
The numbers of people doing this will be even smaller with the coronavirus going around.
If that's not possible because of quarantine recommendations or businesses being closed, try to get the person responsible for hiring on a video chat (Skype or Facetime or however THEY want to do it).
Lastly, if video isn't possible, use your phone like a phone… not the texting feature, not the video feature, not the social media feature… the actual phone.
You know… so you can talk and hear the other person's voice talking back.
I've noticed a trend in the younger generation to expect somebody to call them.
My thinking is, if you want something… go get it!
Don't wait on somebody else.
Plus, it shows desire and initiative.
Believe it or not, people who do the hiring are busy.
They stress out way less than you do about an interview, especially if they're doing multiple interviews a week (or a day).
They're just doing their job and it's human nature to take the path of least resistance. So take away the resistance, make it easy for them to hire you.
Here's their problem, they have a job to fill with a good person.
At the end of the day, regardless of what it says on paper, it's still kind of a crapshoot.
You never know what you get until a person starts.
So put on your best salesmanship hat and make them believe you're the best person for the job.
Then perform better than they anticipated!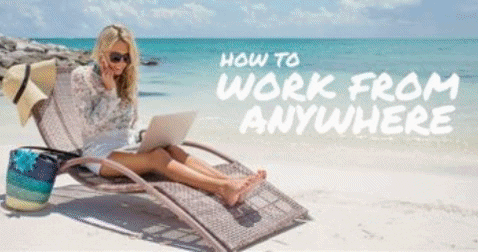 3. Look Professional
Maybe this should have been before the last section but I'm not changing it now.
When you finally get an interview or when you first go in to try to speak to somebody, dress professional.
I don't care what the job is. Dressing professionally shows that you're serious.
When I was in high school and college, I used to jump around jobs all the time.
I'm not proud of it, but I did it.
People used to ask me how I kept getting hired.
This was my secret.
When I showed up for an interview or to apply, I over-dressed.
Whether it was a job bagging groceries, washing dishes, waiting tables, or working in a warehouse… I always dressed the same.
Clean cut, shaven, nice shoes, slacks, and a shirt and tie.
I looked good.
There were a few times when other applicants were applying at the same time as me. Often they were in shorts or jeans and a t-shirt.
I knew as soon as I saw them… the job was mine.
You may be thinking, well… everyone dresses nice for career interviews, you were applying to minimum wage jobs.
Trust me, I've interviewed people applying for salary based jobs with benefits who have shown up in jeans, slides, and a t-shirt.
Don't underestimate the value of common sense.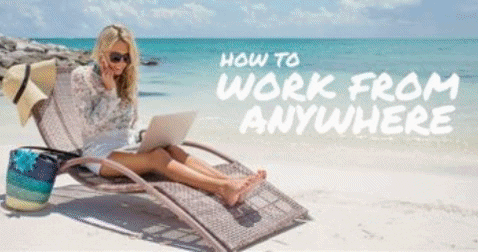 Other Ways to Make Money from Home
If you're on a furlough or just need to bring in some extra cash while you find a work from home job, you may need to sell some stuff to bridge the gap between regular paychecks.
Here are some ways you can make some quick cash.
1) Sell Your Stuff
Most of us have stuff we don't use anymore. At the very least, we have stuff we can do without.
A great way to put some cash in your pocket quickly is to sell your stuff online.
Craigslist used to be the best. It's still a good place to sell.
However, in the last few years I've found that the Facebook Marketplace is where the people are.
Items sell much quicker and for a higher price in my area when they're posted on Facebook Market.
If you're selling clothing or something higher end you could try Poshmark.
Just keep in mind that Poshmark charges you a $2.95 fee for items under $15 and 20% for items over $20.
If you sell 10 items that $29.00 out of your pocket, plus the cost of shipping if you have to ship it.
If you can stick to Facebook or Craigslist you'll get to keep more of your money.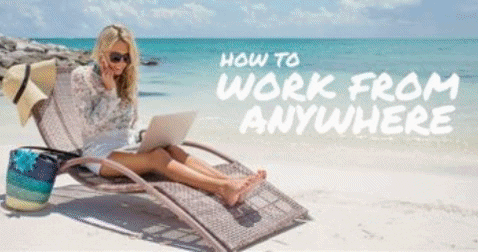 2) Drive for Lyft Or Uber
Do you have a car?
Are you in or near a good sized city?
It may be time to drive for Lyft or Uber (or both)
I have a friend that does this on the weekends and does pretty well.
He says the secret is to have both apps and go back and forth to pick up jobs close to you or jobs with longer routes.
The companies also seem to pay based on market demand.
If more people need rides at peak hours, you make more.
So he tries to work late at night when bars are closing and also when large events (sporting, conventions, etc.) are getting out and dismissing.
Problem is, right now (and for the foreseeable future), those may not be viable options.
3) Provide Services on Care.com
If you have experience with daycare, elderly care, housekeeping, tutoring, or are willing to do odd jobs then you should check out Care.com.
You would need to get set up with them, get a background check, etc.
Then you could provide services in your local area.
You won't get rich but you'll at least be productive and be able to bring in some money.
4) Donate Blood or Plasma
This could make you a quick $20 or $50 depending on your area and your blood type, plus you'll be doing something meaningful.
Just do a local search for places to give blood. Then call and make sure it's not actually a donation and that they're going to pay you for it.
5) Rent Out a Spare Room or Sell and Experience
There are a few sites like AirBnB that allow you to rent out your house, apartment, or spare room.
AirBnB started with renting out couches and a place to crash when people passed through town.
I don't think you can do that anymore, I think it's got to be at least a room.
If you live in a highly visited place and have an extra room this may be an option.
Heck, if things get bad enough and you only have one room, you could clean it up and make it visitor friendly, rent it out, and you sleep on the couch.
If you're creative or know your area well and it gets lots of visitors or tourist, you can now create an experience.
AirBnB has the traffic, create an awesome experience and then be the tour guide for it and you might be able to make some bank.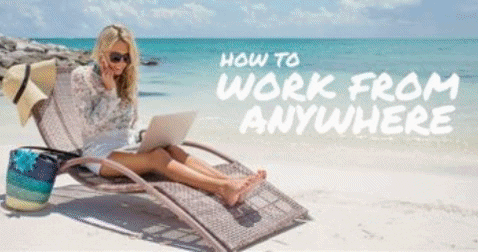 6) Pawn Your Stuff
If you can't find buyers on Facebook or Craigslist (or you want to eventually get an item back), you could always pawn it for some quick cash.
Statistically speaking though, I understand that most people don't ever retrieve their items.
If they do, it can be an expensive loan by the time you get it back.
So use this strategy with caution.
I'm just putting it here because sometimes you gotta do what you gotta do.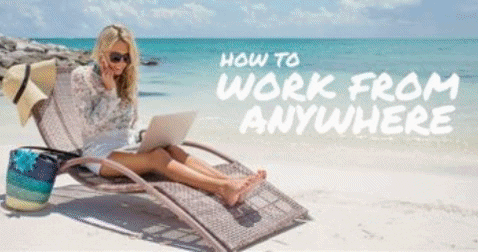 7) Be a Delivery Driver for Doordash
There's a fairly new service industry that has taken the Uber and Lyft model and applied it to food delivery.
If you get signed up for UberEats, Doordash, or Postmates, you can deliver food for people who order online.
For example, Joe orders a meal from McDonalds and he doesn't feel like picking it up.
So he puts the order in through on of the apps above. You would pick it up and deliver it to his door.
I believe there are fees embedded in the cost when he orders it and you'd get paid from that, but you can also earn tips as well.
Again, not the sexiest job in the world and you won't get rich doing it, but it will put cash in your pocket.
Just be careful if you go this route, it's not really working at home because you're going on into the public.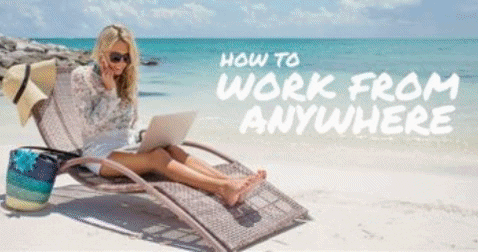 8) Rent Your Car Out on Turo
Depending on your job before this coronavirus hit, you may be sporting a nice ride.
One option would be to rent that vehicle out to others.
Turo.com allows you to do just that.
I'm not sure how it works, how the insurance issue is taken care of, or any of that.
BUT… I do know I've almost rented rides from people on there before, so it is an excellent option if you have a ride people would want to rent.
My guess is that vans ans SUV's are probably the highest commodity.
Sometimes, a family just needs a van. They may not want to own one… but it's nice to rent one if you need one.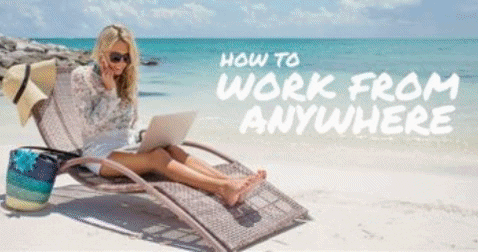 9) Lose Weight with HealthyWage
You've been meaning to lose that weight anyway, right?
The idea behind this concept is simple, you're leveraging your fear of loss to help you lose weight.
You won't get paid quick, the shortest time frame is 6 months.
But if you place a bet on yourself now, you can get a payout 6 months from now.
The longer you wait for the payout (and keep the weight off), the more you win.
I just used their calculation tool and if I bet $500 and lose 20 pounds my minimum payout would be $3,320 in 6 months.
If I spread the time out longer to 18 months… I'll get $9,320!
It's the best of both worlds.
You lose weight AND win money.
And you're only competing against yourself.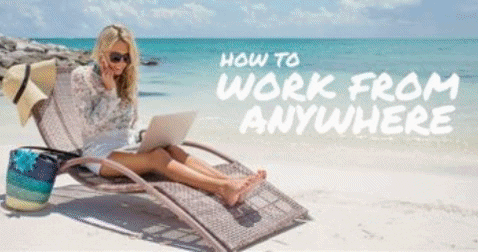 10) Start a Home Based Business
The parent company develops, manufactures, and drop ships the product.
You promote products you love and build a team.
You get a kickback from all the products shipped to your customers or the customers of your team.
The social stigma around the home based business arena has been dissipating the last few decades as companies have figured out how to maximize revenue while still rewarding their promoters.
The great thing about this option is that it can be done part time to earn a few hundred dollars a month.
If you're ambitious and good with people, you can also scale this model up and create a healthy full time income.
More and more professionals are looking at this model as a viable option now that technology has caught up to the business structure and it can be easily scaled.
If you have an open mind and you're looking for a work from home job that provide a full time income, this is the best option for the least amount of risk.
If you're serious about creating a home business/work from home job, consider spending some time learning about the industry:
There you have it.
One big resource for anybody looking for work from home jobs.
Again, please help others out by sharing this article on social media for others who are struggling financially because of the coronavirus.
Thank you in advance.
Lastly, I haven't really touched on it in this article but we are firm believers in the God of the Bible and Jesus Christ.
If you're out of work, I want to share these verses with you to encourage you and bring you some peace.
Philippians 4:6-7 says "Do not be anxious about anything, but in every situation, by prayer and petition, with thanksgiving, present your requests to God. And the peace of God, which transcends all understanding, will guard your hearts and your minds in Christ Jesus."
Jeremiah 29:11 "For I know the plans I have for you declares the Lord, plans to prosper you and not to harm you, plans to give you hope and a future."
It may not seem like it now in the dark moment, but God is with you and He has a plan.
Don't lose hope. Don't be discouraged.
If you'd like to start a personal relationship with Jesus Christ you can pray this simple prayer…
"Lord Jesus, I am a sinner. I believe you sent to the earth, fully God, fully man, to die for my sins and be raised again. Please forgive me of all my wrongs. I turn away from my sin, please come into my heart, be my Savior and Lord, and make me a new creation".
2 Corinthians 5:17 tells us "So then if anyone is in Christ, he is a new creation. The old things passed-away; behold, new things have come-into-being."
If you prayed that prayer and meant it, you are a new creation.
We'd love to hear about it.
Book a connection call or message us on Facebook to tell us about it.
Also, check out our other money making posts:
Work From Home- Easy Guide to Financial Freedom
Make Money from Home Ideas that are NOT STUPID
Most Profitable Business Ideas for Women
Best Low Cost Business Ideas for Men

Jason & Daniele