Are you looking for profitable and exciting business ideas for men?
If the entrepreneurship bug has bitten you and you're ready to start your own business, the first requirement is a good idea.
Without a good idea you're dead in the water.
The second requirement is money.
You've got to have capital to invest.
While we can't help with the money, we can give you some business ideas to get you started.
Keep in mind, not all businesses require huge amounts of cash to start with, but they need to be sustainable.
You've got to be able to take care of expenses as long as it takes to be profitable.
This is just a starting point to get you thinking.
Maybe one of these ideas resonates with you or maybe they complement something you are already doing.
Think about yourself and your skillset, your likes and dislikes, and go from there.
This is something that you should spend some time just thinking and brainstorming.
You're probably wondering what you could possibly start with, so here are some low-cost business ideas for men that are worth considering.
A good business idea should generate additional income, but at the same time, it needs to be something that excites you… so here we go.
Other Business Topics:
– 13 Profitable Business Ideas for Women (That You Can Start Today)
– Work From Home- The Ultimate Guide to Leaving your 9-to-5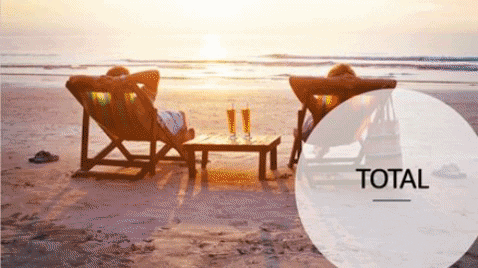 Top Low Cost Business Ideas for Men
Turtle Farming
Okay, so let's start with one that very few think about.
I have a friend that is high up the corporate ladder in the banking industry at a mid-size bank chain.
I first became familiar with this concept while we were getting the boat ready for a day on the lake and were talking random business.
He informed me that the most profitable business he had ever made a loan to in his entire career was to a family run turtle farm.
Say what!?
I know he's done some serious loans so naturally I picked his brain a bit.
The family was building more ponds to raise more turtles and he told me it was (by far) the most profitable venture he had ever run the numbers on.
They were raising turtles, harvesting them, and shipping them overseas to china.
I'm not going to go in depth on this idea, but grab a notepad and start taking notes, I have a lot more ideas where that came from so don't dip out on this article early.
You should write down the ideas you like and research them thoroughly later.
I'm sure you'll find a business idea perfectly suited for you.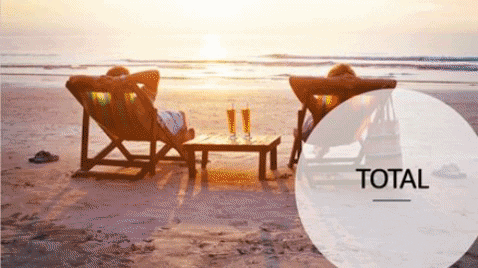 Start A Food Truck/Catering Business
If you have the knack for cooking and can work effectively with a small team, the food industry could be a good fit.
You can start a catering business right out of your kitchen and then expand according to the demand.
If you are planning a food truck, it is also a low investment business where you are the boss.
This is an extremely self-rewarding opportunity but remember, it needs a lot of stamina.
You may have to put in long hours and you can pretty much bid-adieu to long holidays to start off with.
But that being said, the food industry is one of the most popular business ideas for men, if you have the interest.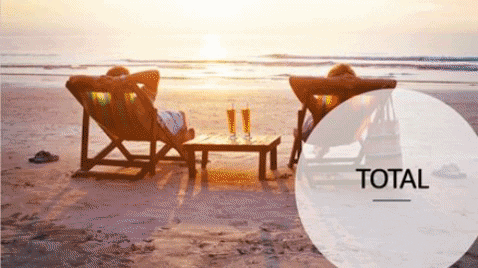 Run A Café or Bakery
The food business/industry actually has multiple opportunities that men can take advantage of.
If you have a small space, you can look at opening a bakery or a café. The corner café or the quaint bakery at the end of the alley always makes for memories. You can make money while doing what you enjoy.
But you have to be strategic in your choice of location and understand the pulse of the area.
Generally, areas close to an academic institution or a place with high foot traffic will make a profitable location. Start with just a few items and then gradually scale up.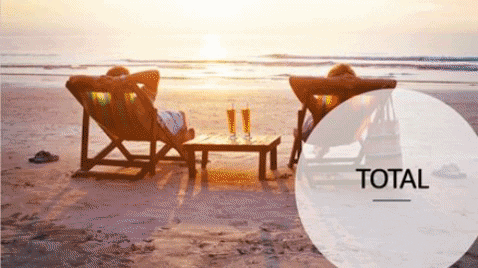 Starting A Fitness Center is a Great Business Idea for Men
If you are the type who loves to stay fit, here is your opportunity to turn this passion into a profitable business and help people at the same time.
You can invest a small amount of capital along with your expertise in this area.
Whether you choose to rent out a place or buy property, this idea can yield reasonable returns in a short time. This is especially true if you save money on your equipment.
Interestingly, the fitness industry is also an all-weather one. Whatever be the economic condition, this is unlikely to affect demand meaningfully.
The fitness/gym industry was created with continuity of the business cycle in mind. That means it's easier to build a reliable monthly income because people typically buy memberships.
So let's say you need to earn $10,000 a month  to pay yourself and run the business. Once you figure out your base costs (rent, electric, water, payroll, etc.) you can calculate how many members you need to hit your numbers and revenue goals.
But let's keep with the $10,000.
Assume a premium membership is $49 per month. You would need to sell 200 memberships. The great thing is though, once you sell  a membership, they pay every month.
It's compounding over time. You don't start from zero at the beginning of each month.
Make sure you get it all set up on automatic draft of some sort. You don't want to be chasing people down for money.
Moreover, unlike the food business, you do not need a whole lot of licensing to start this one. This is one of those minimum hassle business ideas for men that can yield super returns.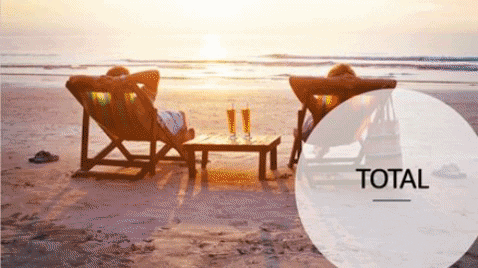 Begin a Sports Coaching Business
Another related but equally sustainable business idea for men would be starting a sports coaching class.
(Note: you could also increase revenue with a gym by adding coaching/personal training for an extra cost).
Going back to coaching, many men invariably pursue more than one sport in their free time.
Now is the time when you can transform this interest into profitability.
Opening a coaching center is not that difficult either.
You can take clients and start with practice in your nearby park as well.
Depending on the response that you can generate, you can even look at opening multiple facilities.
You can start rather small as a one-man operation and scale up gradually.
The initial investment would be quite low, and the risk, as a result, is very limited.
You would need to have experience and be able to actually help with the sport you're trying to coach men in.
But it's a creative option nonetheless.

Open a Commercial Cleaning Business
Sports coaching and some other business ideas for men may not fit you, but this can be a profitable business for any man.
Whether you talk about cleaning commercial establishments like big offices, hospitals, and hotels, or getting professional cleaners for residential properties, there is always a reasonable demand for professional cleaning services.
This business requires effective management, deployment of resources, and identifying opportunities when they arise, as well as salesmanship.
But similar to opening a gym, this can create a substantial monthly revenue stream fairly quickly.
This is why it can be such a winning concept when you are considering a variety of business ideas for men.
Given the nature of people who need to be dealt with the kind of areas you need to frequent, this is a more appropriate option for men.
The bonus is it is a low-cost option and you can start right from your living room.
On a side note, I used to do commercial cleaning of banks and office facilities while I was in college.
Most of the good accounts want things done at night when they are closed.
So be prepared to work late while everyone else is sleeping.
In addition, you'll need to background check people very thoroughly.
I vividly remember having the keys (and the security code) to enter a bank facility to clean it at night and as a young man.
I remember thinking… this is probably not a good system.
Heck, I was 19 or 20 years old.
I could have done something stupid.
Anyway, something to think about.

Drop Shipping Business
If you are planning to start small and start more as a side business, this is one of the best-suited opportunities for you.
In fact, this is one of the best online selling opportunities. It makes the deal even sweeter to think that your initial investment and the infrastructure requirement is almost zero.
You can create an online store on any of the e-commerce sites and then partner up with a drop shipping partner. Look for hidden charges and go for the least expensive ones but keep an eye on quality products.
Make a note of the current trend, the demand scenario and start identifying products accordingly.
The drop shipping partner directly couriers it to your customer. That means you do not have to provide for a warehouse or create accommodation for the customer's order.
It gets taken care of on its own, and this doesn't limit your profits in any way.
You're basically getting paid to make sales and the company fulfills the orders.

Start A Financial Services Firm
Financial services are in demand.
Given the technological development of the world today, banking services have spread beyond their conventional horizon.
As a result, the opportunity to service these financial needs have risen significantly.
The reason why it is one of the best business ideas for men is the fact that this is a fairly low budget proposition as well.
When the capital investment is lower, the risk is way limited and that enhances the overall appeal of the whole business idea.
Given the current economic situation, this financial services business also caters to the growing demand of financial independence.
You can even start it from your living room and a simple laptop with an internet connection. Make sure you obtain any licensing necessary for your state and then you can start drumming up business on social media.

Corporate Event Planning
Corporate events are never out of season. Through the year, there are so many programs and events being organized in any given city.
So if you have the flair for planning events and have a know how about the nature of corporate events, this is your opportunity to create some income.
The best part of this type of business is that the initial investment is significantly small. As a result, you can take the plunge a lot easier.
Moreover, this is a type of business you can continue along with your day job.
In the initial days when the foundation of your business is still floundering, the comfort of your day job can provide some consistent income as you build out your client base.
All you need to do is network well and use each event as a promotional campaign for the next one.

Fish Farming
If you like fishing, this is one of the most profitable business ideas for men (though it still doesn't rank with raising turtles).
Keep in mind though, if you want to create a sustainable profit model, you'll need to put in some reasonable amount of capital investment.
This is because you have to decide on a proper body of water for the healthy growth of the fish.
Area expertise is also crucial.
Before you start off this business, you will have to devote a significant amount of your time to studying the various trends, the impact of weather, and the art of marketing the fish properly once they have reached maturity.
It's not for everybody, but it's a great option if you know a lot about fish already.
Launch Online Courses
If you enjoy teaching but don't have the time to join a full time teaching staff in a school (or know that the teaching profession will cap you out far below your worth), this can be a lucrative and attractive business proposition.
There are a variety of online academic organizations like Course Era and Udemy.
As a professor, you can easily upload a course and teach them to interested candidates.
The payment terms can also be decided as per your requirements.
The online platform also ensures that you can upload the teaching material and lectures at a time that is comfortable for you. In the case you want to remove a course, it is equally simple to do.
Create the course, drive the traffic, make the profit.
Batta-boom, batta-bing, it's a wonderful thing!

Post Your Property On AirBnb
When you're looking for business ideas, you don't always have to invest in fresh resources.
You can look at options which optimize your existing resources and help you generate additional income that way.
So if you have an existing apartment or room, you can easily put it up for rent on AirBnb.
The advantage in this setup is that you can easily rent it out on a temporary basis and the AirBnb policy ensures that users do not spoil your property.
At the same time, you can start generating an immediate income from this.
The good news is you can start with one, but you don't have to limit to just that. So while you start with one, you can easily look at scaling it up across multiple properties and earn a steady income over a point of time.
I still think this business model is in it's infancy. Eventually, there will be a brand as big as Hilton that owns more rentals like that than any other company.
Maybe it will be you.
Note: You can also list on multiple sites. For example, in addition to AirBnb you could list your rental on HomeAway.
Digital & Flex Printing
Digital printing is catching up very fast. From hoarding to banners to standees, brochures and flyers, there is just no end to possibilities.
Today, it's possible to buy a wide array of high-end digital printers at a very reasonable rate.
If you can then undertake a proper publicity campaign and spread the word, you can start printing right from your home.
This can be a great way to monetize your creative and graphic skills too. If you're skilled in this area, businesses will pay for good graphic design. Combine a little marketing consulting and get results for them and they'll keep coming back for more.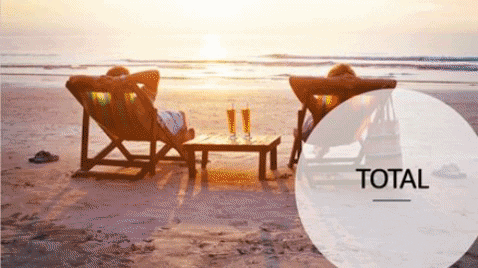 Sell Online T-shirts
Consumer demands and preferences are changing constantly. Dressing trends are all about making a statement nowadays.
That is exactly why you will see a huge spurt in the demand for t-shirts with funky messages and images.
The good news is that creating them is not really difficult if you have the right tools and technology at your disposal. Just a little practice and a few trials and your business will be ready to go.
All that is left is to try to form a solid partnership with a wholesale t-shirt manufacturer and an online shop on any e-commerce site.
Why this is a great business idea for men is because relatively speaking, men tend to wear these statement-making t-shirts a lot more than women.
That being said, as a man you'll probably do a better job in predicting the type of content that will sell more vs. others.
Start A Distribution Business
I'm not talking about drugs here.
If you are a first generation business professional, this is one of the low risk, low-investment, sure fire opportunities you could try to take advantage of.
This is the kind of business where you don't need huge area expertise about an industry. If you understand the broad distribution dynamics, you are good to go.
You can take the distribution responsibilities of multiple products from very different industries.
As a result, the relative scaling up of this type of business is way simpler compared to many other options.
In terms of manpower and resources, this is not a hugely demanding proposition either. All you need to do is identify the opportunity well and then execute on those opportunities equally well.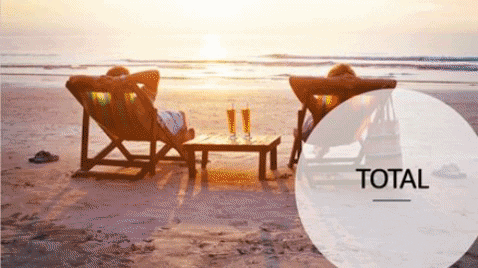 Get Into Gaming
Okay, boys become men and men… well, they still like their video games.
That's not the only reason why it is such a great business idea for men though.
Video games and the overall gaming industry is currently a multi-billion dollar business. Whether it is school kids or adults looking for effective stress busters, the demand for it is rising by the day.
So, if you have the passion and the creative instinct to design a killer game, this is your opportunity to take advantage of it.
There are different types of video games that you can look to get into. That choice will eventually depend on your personal liking's and overall preferences.
If game design is not in your wheelhouse, you can create a gaming channel on YouTube or Twitch. Build up a following and then start selling gaming secrets for $10 or $20.
That may not sound like much, but if you build a big enough platform you could potentially sell thousands every time a new game comes out. 1,000 sales of $20 is $20,000. Do that a few times a year and you'll be golden.
Lastly, if ya' got the skills to pay the bills, you could be a professional gamer. (yes, they exist and the market is growing).
Turo
This is a relatively new model. But if you like cars and vehicles this could be a perfect match.
Turo is similar to HomeAway and Airbnb but instead of renting a place to stay, you rent out your vehicle.
At this point, I think it would only be profitable in larger cities but it's worth testing out. It's a really great idea if you own multiple vehicles because you can rent one while you drive the other.
I think it was Jim Rohn who said he used to teach kids to have two bikes… one to ride and one to rent. This is the same concept using cars.
I'm just guessing, but I would think that trucks, vans, and luxury vehicles would be the most popular rental choices simply because they each serve a specific purpose.
Box trucks might be a great option as well.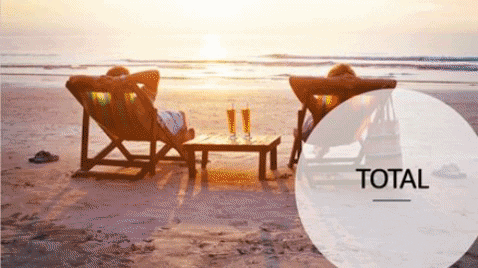 Join a Network Marketing Company
Okay, you've seen all my other business ideas for men.
I want you to NOT skip over this section.
Just hear me out.
This is one of those options that has been shunned in the past but has recently has started getting a second wind and some traction as a legitimate side hustle.
If you can't tell by my site, it's my #1 strategy for wealth building simply because it is so scalable and so leveraged.
The industry has changed drastically over the years.
More specifically, the industry has matured in many ways.
Compensation plans have been updated to allow people to actually make real money from the business model rather than selling tools to their downlines.
Technological advances have made it easier to run a business, manage a business, and most importantly, to make  substantial profit, while having all your customer orders drop shipped to their house automatically.
Imagine this scenario.
A friend orders a weight loss supplement from your link.
The company ships directly to their house.
You get a commission check in the mail.
What did you do?
Shared a link and some info.
The ability to scale is still embedded in the business model and more and more men are starting to see it as a real, viable profession.
It's not longer just a female dominated industry (Mary Kay, Avon, etc.).
In fact, though the majority of the profession is made up of women… the majority of top earners in the industry (who earn $100,000 to a million or more a year) are men.
Bet you didn't know that!
Network marketing used to be an industry for broke people trying to make something happen.
But now we're seeing a trend of professionals entering the industry because of the immense leverage it offers.
If that is you, you are our target market.
We don't need the money.
We've done well financially over the years.
But our experience is that driven people tend to do better and make substantially more income in this industry.
So if you have an open mind and want to at least explore this option, then poke around our website or grab the bull by the horns and contact us.
You won't regret it.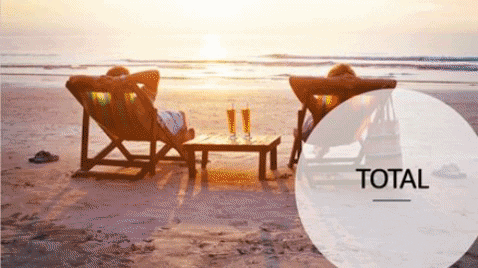 Conclusion
The best business ideas for men are all about optimizing your area of interest and monetizing it profitability.
If you're a first generation entrepreneur, it is important to calibrate the return ratio on your investment carefully.
The easiest way to achieve it is by opting for a low-risk, low capital investment proposition (again, network marketing fits the bill).
The internet is a major advantage in entrepreneurship today.
It allows you to explore a variety of options and then make an informed decision.
So don't wait any longer, simply zero in on your business interests and look for options that best sync with your available resources and available time.
When you create some income ($500, $5,000, or $50,000) be sure to come back and let us know.
We'd love to hear your story and maybe share it with our audience.
And remember,
If Nothing Changes…  Nothing Changes.
Think about that for a moment and let it sink in.
Also, if you're struggling with more than your finances and have an emptiness in your spirit, we have found there is only one who can fill that void.
Human nature is to try to fill the void with money, power, sex, excitement, alcohol, or anything else we think might help.
But it never helps.
It never takes away the void.
That void in your heart is like a puzzle piece put there by your creator.
The only thing that can fit it is a personal relationship with Jesus Christ.
If you don't have that relationship, I encourage you to take care of it right now before doing anything else.
It is the most important decision you will ever make.
God Bless.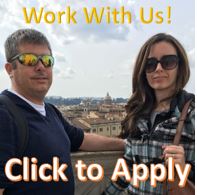 Jason & Daniele