What's the best mlm and network marketing company in Nigeria?
Is the best mlm to join in Nigeria the same as in other countries in Africa?
Why am I asking these questions and what are the answers?
I'll go over all of these questions in this post and explain what the best mlm to join in Nigeria is as well as why why I think it's the best.
To start, let me answer part one of that question, which is why am I even posing the question?
For whatever reason, this site gets a lot of visitors from Nigeria and I am contacted frequently from those of you in that part of the world.
Since our main network marketing mlm company is not available to join in Nigeria I thought I'd lay out a game plan for those of you coming from anywhere in Africa.
To answer the main question, we've got to look at a few things and dive a little deeper.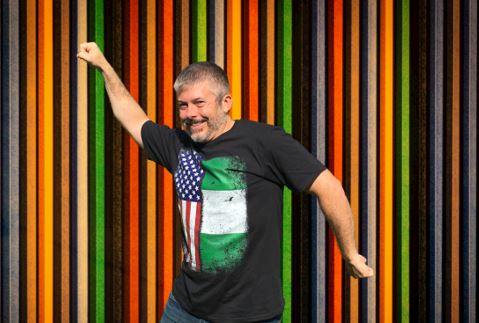 History of Network Marketing in Nigeria
First, it's important to understand where the mlm industry is and how network marketing has developed in your region.
Network marketing has been around for quite awhile in Nigeria.
Some of the first companies to show up on the scene were forever living, Mary Kay, and Avon but many others have opened in that region (1).
As time has passed, Nigerians have embraced this business model and many professionals (doctors, college graduates, politicians, and engineers) are starting to enter the industry.
In addition to that, there are so many professional network marketing professionals in Nigeria that the country is starting to attract industry based leaders such as Eric Worre and Tom "Big Al" Schreiter.
With things looking up and acceptance growing, it's a great time to enter the mlm and network marketing industry in Africa, especially in Nigeria.
That's because so many people are getting involved, people can build great wealth from anywhere in the world, and you can start with a very small investment.
Considering the Cost of MLM
If you're thinking about joining an MLM in Nigeria, one of the things you have to consider is the cost to get started.
There are network marketing companies you can join for free and there are some that cost thousands to get started.
This is especially true for direct sales companies that want you to order a ton of products to sell.
Price of Joining Direct Sales Companies
I don't think big direct sales companies that require large inventory purchases care about the distributors because with the advances in technology, there are so many ways around it.
They could stop this practice if they wanted to.
For example, online stores, affiliate marketing, and drop shipping are a few options.
If a direct sales company wants you to buy thousands in "inventory" you have to wonder why they don't just switch to a drop shipping method in which they ship to your customers and give you credit for the sale.
It seems to me, the only person that benefits from the traditional direct sales model is the company.
Their sale is "complete" when you purchase a bunch of inventory.
Whether you sell it at a profit or loss is not their concern because they already made their profits.
The Problem with "Free to Join" Companies
Let's talk about "free" mlm companies to join.
There are indeed some mlm and network marketing companies that are free to join.
I see a lot of folks in Nigeria, Kenya, and India. posting in Facebook groups trying to promote their "free" deal.
Often, they are just plastering spam into the group hoping somebody will join.
The problem with these free mlm programs is that IF a person actually joins you, they aren't actually making a commitment.
I know it sounds counter-intuitive at first.
Why wouldn't it be better if it was free?
We have a saying here in the US about this. We call it "not having skin in the game".
It basically means if you haven't risked anything, then you aren't really invested or committed to the decision.
There's something that happens emotionally, psychologically, and spiritually when you invest money into doing something.
The network marketing  business model is about leverage and about multiplication of efforts.
If somebody doesn't have their heart in it, if they haven't risked anything… they will easily quit because they don't lose anything.
The best mlm to join in Nigeria is going to be a company that is right in the middle of these two extreme options.
Not free… but not outrageously expensive expensive either.
MLM in Nigeria (The Perfect Storm)
Free is bad in any country because as I mentioned, it fosters a sense of entitlement and lack of commitment.
Too expensive is bad in any country because it limits the number of people who can take advantage of it.
Too cheap and too inexpensive can be bad as well.
In the US, one of our greatest problems when it comes to the network marketing and multi-level marketing business model is the fact that it's not expensive enough.
We typically have a fairly stable economy, which is fantastic.
But unfortunately when people decide to start a home business with us here in the United States, often it's an impulse purchase and it doesn't register enough for them to take it seriously.
So it's almost worst than being free.
They spend money, but they don't spend enough to motivate themselves and then they feel like "it didn't work" and they got tricked into something that doesn't work.
The reality is, it didn't work because they didn't work!
Newsflash: Nothing will work if you don't.
So they are left with a bad taste in their mouth for the company and for the industry as a whole.
I think that's why franchising has caught on here in the USA.
It's not because it's a better business model. It certainly isn't as good as the network marketing business model.
It's because it costs more to start a franchise.
Because it's expensive, when somebody makes that decision, they take it seriously… they have a lot of skin in the game.
So they work to make it successful.
It's like a self-fulfilling prophesy that influences success or failure.
The Benefit of Building an MLM Team in Nigeria
The great thing about building a team in Nigeria is that if you choose the right company, the cost to start is high enough (relative to a person's income) for the people you sponsor to take it seriously.
Since the average median income in Nigeria is smaller than some countries, opening a network marketing business will be a big decision…
very similar to people opening a franchise here in the U.S.
Those you sponsor will be more inclined to treat it like a real business and because of that, they will increase their chances of success.
That is great news for you.
Think about it, you're here reading all about opening a business.
You're already thinking about this like a real business because you're doing research.
I get visitors from all over the world doing research on network marketing.
Perception is reality.
The business model and potential wealth you can build is the same in all countries, but the perception is different.
That's one reason I market to people all over the world with this blog.
I want to build a worldwide team, but I also know that not everyone I sponsor is the same.
They don't all have the same perceptions.
I've traveled to over 17 countries and people are all the same… AND they're all different.
They have different perceptions, cultures, values, and beliefs.
I am looking for people who truly understand how powerful this business model can be.
Best MLM to Join in Nigeria
Due to unforeseen circumstances, we are actually NOT building a company right now because ours closed it's doors expectantly.
But it wasn't unexpected by God.
He saw it coming.
So now we are waiting for Him to give us direction.
The one we were promoting was young and not yet open in Africa but since we get visitors from all over the world, we are hoping our next venture will have a more worldwide reach.
When we find a spot, I'll certainly make it available to my readers in Kenya and all over the world.
Just get in touch with us and let us know you want to be on the list to join us in our new adventure.
Since I get so many visitors and inquiries from Nigeria about the best company to join, I decided to do this post and lay it all out for you.
This is for those of you who can't wait and need to do something now.
The company I'm about to describe is very similar to the one we were promoting.
It's the best network marketing company for any Nigerian looking to start an mlm business.
Plus, when we start something new, we will let you know… giving you the opportunity to be one of the first people to launch in that area and with our full support.
But let's take a look at the company we recommend for those of you building in Africa.
Jeunesse Global
There are  few reasons why we selected this company as the top mlm to join.
Jeunesse is an Established Company in Multiple Markets
One thing you don't want to do is join a company that could go away.
This is especially true when picking an mlm company in Nigeria.
As I said, it can be a big financial decision for many Nigerians to open a business like this.
Building a profitable multi-level marketing business is going to be dependent on many factors, the biggest of those factors is you.
It's not a game of chance, it's a game of execution.
If you do the profit producing activities consistently and get better at them, you will build a business.
If you chase the latest, greatest, and next best thing…
You could lose your money, your team, and all your hard work if that company goes bankrupt.
Plus, you'll potentially be putting people in a difficult financial situation.
If friends invest money going into business with you and the company fails, it could devastate them and ruin your relationship in the process.
So in Nigeria, it's absolutely critical you pick a company that will be around for a long time and build it right.
Jeunesse is already established and it's reasonable to assume they'll be around for many, many years (hopefully forever).
Consumable Products Mean Recurring Revenue
Most of the Jeunesse products are consumable and high quality, just like the stateside company we're in.
This is super important when it comes to building passive, residual income.
Customers and distributors will consume their monthly products and then re-order more.
As your business grows, your income will stabilize because you'll have customers and distributors who continue to order every single month.
The great thing about health products is that it's easy for companies to strategically plan product sizes that correspond to monthly use.
For example, a cosmetic company may be selling a consumable or usable product like lotion or make-up.
However, customers may not have a reason to use the product every single day and how much they apply will vary.
So what lasts one customer a month may last somebody else 6 months, which means they would only need to order twice a year.
With health supplements and products, this isn't always the case.
If you're taking something with antioxidants or taking a daily vitamin, you don't get the full benefit unless you take it every single day.
For a company, it makes it much easier to gauge supply and demand.
A bottle of a 30-day vitamin supplement will run out after 30 days…. go figure.
This requires a reorder and that is what makes auto-ship make sense in this situation.
Once a person believes in a product and is in the habit of taking it every day, they will continue to re-order or will opt-in for automatic shipments.
Jeunesse Owns and Just Relaunched Monavie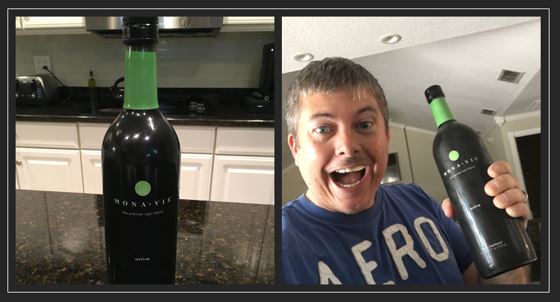 One of the fastest growing mlm businesses of all time was Monavie.
The product is exceptional and the growth was explosive.
Unfortunately, the timing of 2008 and some executive decisions put the company in a bad place and they had to be dissolved.
During that process, Jeunesse bought out the rights to the product and it was hidden on a shelf for over a decade.
This year they started making it and shipping it again.
That's how I learned about Jeunesse, I love that product.
Even though it's not our primary business, as long as they own the rights to Monavie I will be a long time customer.
Jeunesse Offers Binary Compensation
At this point in my life I think I'm a forever fan of the binary compensation plan.
Once you really understand it, it's hard to think any other plan could compare.
What most people don't realize is that with the binary plan, even though you can get paid for infinite depth, you can also build as wide as you want.
If you're a seasoned network and have never really looked closely at a binary, it can scare you to not see that width drawn out but the width is there.
It just isn't visible in the structure because if you sponsor 50 people personally, they all do underneath somebody in the binary.
But for the purpose of over-rides, bonuses, and rank advancements, you get credit for all of them just like you would in any other compensation plan.
You can earn these over-rides and bonuses on as many people as you want.
Again, the misunderstanding is that people who are familiar with another type of compensation plan will look at the binary and think it looks narrow, so you must not be able to build wide.
But you can enroll as many people as you want and when certain payouts are calculated, they are calculated on width.
I can't stress enough the power of exponential growth to an infinite depth.
You literally can be paid on infinite depth… 1,000 levels down, 10,000 levels down, 100,000 levels down… all the volume flows through your organization and you can be paid on all of it!
I had a buddy who struggled in Monavie for a few years, making only $50 a month for years.
But he kept on.
Then one day his other (weak) leg started to rock and roll and he went from an income of $50 a month to over $10,000 a week in less than 12 months.
That's $520,000 a year!
I love the binary compensation plan and unless I learn something I haven't thought of before, I will forever be a fan of it.
Jeunesse has Top-Notch Leadership
The corporate leadership of Jeunesse is top notch.
More importantly, our team is headed up by Brig Hart, who has been an industry leader for most of his life.
You can read more about him by scrolling down to #5 on my list of top leaders in network marketing.
Brig was my first mentor and showed me that network marketing isn't just a way to make money, it's a way to change lives and plant spiritual seeds in the lives of the masses.
I don't know of any other industry where you can so easily combine business and faith.
Jeunesse has Multi-Language Support
Jeunesse has offices and support around the world.
This was an important factor for us because we're trying to build a lifestyle business.
When we sponsor somebody in Nigeria, Germany, or Vietnam, we want them to be able to have support.
Granted, most of our leaders will speak English right now, but as technology evolves I am convinced eventually there will be a one-click translate button on most web pages that is fairly accurate.
When that happens, who knows how much growth we will have of people who don't speak our language.
So I want a company that can support those people.
Additionally, the Jeunesse headquarters is less than a 3-hour drive from my house.
So if I ever needed to set up a meeting and work out an issue, it would be easy for me to do.
The Best MLM in Nigeria is NOT usually the Cheapest
Jeunesse is not the cheapest mlm in the world.
That's not just okay, it's by design.
As I mentioned earlier, you want something that requires people to make a financial commitment and lights a fire under them to get to work immediately.
Cheap and free programs don't do that.
Cheap and free programs attract people who want something for nothing.
That's not the way the world works.
As Jim Rohn said, when you create your own universe, you can set it up anyway you want.
With Us, You Could Have a Worldwide Organization
Lastly, we have gotten so many inquiries about joining us from other parts of the world that we wanted to find a company that could service as many countries as possible.
We wanted something that would also help people who decided to join us.
In the last 6 months or so, I've started to create more content for my international readers.
The goal is allow them to join Jeunesse on our team.
As we gain backlinks and start to rank on Google, more and more people from many other countries will find us.
As you join, you will be placed in our binary tree.
This will be beneficial to you because we won't be encroaching on your local market, but as leaders show up in your downline, they will be spread out across the globe.
In essence, we will be sharing our platform by helping you build a worldwide organization by placing people in your downline.
The world we live in is super exciting right now!
If you've made it this far, something you're reading makes sense and you may want to consider joining.
Before you do, here's the deal:
This isn't our primary business.
I'll support you the best I can but you'll need to see yourself as a leader and go make something happen.
Nobody's going to hold your hand.
Nobody's going to try to sell you on joining.
You just make a decision and get it done.
That being said, I'm excited to be able to give people from all over the world the opportunity to share an organization.
When the Lord told Elijah to go east and live near a stream, he also commanded the ravens to bring him food.
Many of the best blessings the Lord has in store for you will come from unexpected things.
Building a network marketing business is not the first thing many people think of when they think about changing their life, but God can use it to totally transform you and your life.
If you want to be one of our leaders, you can see how our system works and Join Jeunesse here.
Lastly, if you don't have a personal relationship with Jesus Christ, take care of that first!
God Bless,