With so many mlm companies out there, the best mlm company to join in India may be different from the best one in another country.
So how do you know which multi-level marketing company is the best one for you to join?
Today we're going to explore what you should be looking for in an mlm company, then I'll share what I believe is the best opportunity in India right now.
But first, we need to take a look at the mlm industry as a whole and how it has progressed in India so far.
History of MLM in India
Multi-level marketing (mlm), also called network marketing or direct selling, has had a rough start in India.
It's also fairly new. The mlm industry has only been around in India for a few decades.
Other countries, such as the United States, have been able to document the growth of the industry for about 100 years.
So India is about 80 years behind some other countries. However, as we will see, that has some benefits to it.
The mlm business model was first introduced in India in 1995 by Oriflame.
The problem has been that money circulation and Ponzi schemes have brought some bad press and caused people to lose lots of money.
In fact, after a 2013 scam in which over a million investors lost money (Saradha Scam of 2013), India's Amway CEO was arrested and growth came to a stand still.
After some push from distributors of various companies and a closer examination of the multi-level marketing model, things were reinstated.
In March of 1015, the Kerala Finance Bill gave mlm legitimacy again as long as companies are following certain rules and regulations (1).
I won't go into those rules, but they are likely to evolve just like the industry has evolved in other countries.
Here's what you need to remember when you're trying to select the best mlm company to join in India….
You want to be absolutely sure it is a legitimate company.
Preferably one with a worldwide presence and a strong legal compliance department.
That way, you are protected knowing that the company is doing things right and is in it for the long term.
Don't join a company that is brand new or that you're unsure of.
The last thing you want to do is invest money and time into something that will disappear overnight or get you into legal trouble.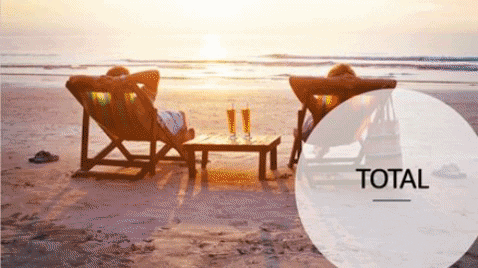 Why MLM is a Great Opportunity in India
Other than the fact that mlm is the best business model in the world, there are some other reasons India is one of the best opportunities for an MLM business right now.
For one thing, since it's a fairly new industry, people don't have as much mental baggage as they do in other parts of the world.
In my country, the first big mlm company taught distributors some shady tactics for getting people to check out the products and opportunity.
Plus, the compensation plan at the time made it really, really hard to make money with.
In fact, those old pay plans seemed to purposely make it difficult for people to make money and often set people up for failure.
The newer models utilize much more progressive compensation plans.
These mlm compensation plans make it possible for people to actually succeed and get paid very well.
Secondly, India has a huge population of 1.38 billion people (2) and is the 5th largest economy in the world by GDP (3).
With that many people and that large economy, India still only does about 1 billion dollars annually within the network marketing space.
That means there is a huge opportunity for growth!
Lastly, starting an mlm in India is going to be tough for many people.
That's because the average income according to Wikipedia is $1,670 (4).
Which means for somebody to start an mlm business it's a very serious financial decision.
Some think that is a bad thing, I actually think it's a great thing.
I mentioned this same topic in my article about the top mlm in Kenya, Africa but I think it's worth repeating here.
One of the biggest problems in multi-level marketing in the United States is that people who join don't take it seriously.
That's mostly because compared to the average yearly income, it doesn't cost them very much to get started.
They don't view it as a real business because it isn't nearly as expensive to start as other traditional businesses.
Because of this, they rarely take it seriously and many people join and quit without really trying.
It's unfortunate, but I believe if they were making a much more substantial investment they would take it more seriously and have more success mostly because they would be afraid of losing their money.
The great thing about building an mlm in India is that when people join, they have probably really thought about it and are ready to make a true commitment.
In this industry, it's commitment, hunger, and courage that makes a person successful.
Now that we have a little background, let's look at some things you should consider when choosing the best mlm comapny of India to be part of.
Don't worry, I'll get to what's specifically we believe is the best opportunity in India is right now, but it's super important that you understand why it's the best mlm company in India.
So let's start with some things you should look for.
Join an MLM Company with Longevity and Leadership
As we covered earlier, India is still going through some growing pains and hashing out some details when it comes to multi-level marketing rules and regulations.
That means if you live in India and you're planning to join an mlm, you need to join one that has been around and has strong leadership.
There are a couple reasons for this.
1) You need to be confident yourself that you're not putting your money in something that might go away in a flash.
2) There have a been a few scams in India in recent years. You need to be able to show your prospects that your multi-level marketing company isn't one of them.
3) If there ever is a problem, you want to make sure your company is big enough to fight it or navigate through it.
4) India is such a great opportunity, if and when your business has explosive growth, you want to make sure the company has experience and can keep up.
Nothing will kill your business faster than a company that can't get shipments out or even worse, doesn't make commission payments on time… all because they couldn't keep up with fast growth.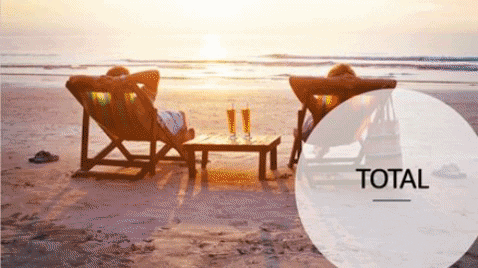 The Best MLM Company in India Has Quality Products
Just like being able to establish legitimacy and that your company is not a scam, quality products are even more important in India than other parts of the world.
When somebody joins a business, they need to feel like they made a wise business decision.
Getting junk products after joining does not help them think it was a good decision, it actually has the opposite effect.
It gives them buyers remorse.
In addition, pricing matters from a psychological perspective.
We have a phrase in America for business that goes like this… "Don't ever compete on price".
It means that there are a bunch of companies who want to be the cheapest around because they feel like if they're cheaper than everybody else, people will buy from them instead of their competition.
The problem with that business model and thinking is that it makes it difficult to be profitable, difficult to advertise, and difficult to improve your product or service….
Basically, everything is more difficult because you're making less money, you have less financial margin.
It's far better to brand yourself as the higher price, quality, premium product.
It leaves more margin for profit and you'll be dealing with a different type of person.
Believe it or not, there are people who don't worry about price.
They only want the best!
Those are the type of people who builds this business the fastest and makes the best customers.
So that should be your goal for picking the best mlm in India or anywhere. Your goal should be to pick an mlm company with incredible products.
You want the quality and price to weed people out.
There are too many people (not just in India, all over the world) who want something for nothing.
If you get to the end of this article and don't think our recommendation is the best mlm company in India… that's okay.
But when you look for something different, don't go for the cheapest enrollment or cheapest products.
That's a recipe for disaster and failure.
Quality products help your potential customers and business partners realize that your mlm company is a legitimate opportunity.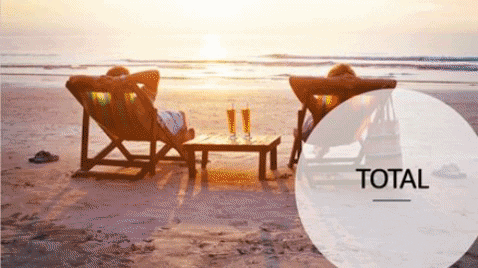 The Best MLM Company has a
Powerful Compensation Plan
The best mlm company in any country, including India, must have a really strong compensation plan.
People need to be able to make money from the start, they need to get paid consistently, and they need to understand how it works.
I've found over the years that the best mlm compensation plan for the average person is the binary compensation plan.
In a binary, you only build 2 teams of people and you are paid for infinite depth.
No matter how big your organization gets, you'll get paid on volume, even if there is eventually 500,000 people in your organization.
Why is that important?
Well, in the old models, if a person was successful, they would sometimes "break-away" from you and you wouldn't earn as much on them.
Other models also only allowed you to get paid down to a certain level.
Both of the other models mentioned above are meant to help the company pay out less in commission and give the house an advantage (similar to what casinos do).
With a binary, the math works so that as your team grows, the company makes more money and so do you.
It's win-win.
The more you make and the more they pay you, the happier they are because they're making more money too!
Plus, it allows them to pay people ridiculously high income every week or month, which I believe will attract really high caliber people to this industry in the years to come.
Below I've posted a video of me explaining a basic Binary Compensation Plan.
This example is from an mlm company not available in India yet, but it gives a good overview of how a binary compensation plan works.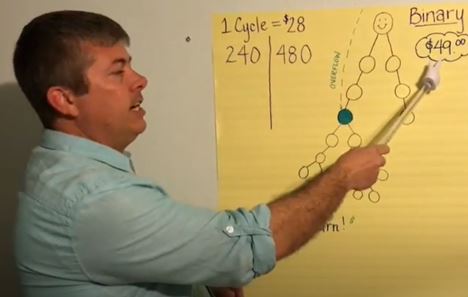 If you still need help understanding it or any of the other mlm compensation plans, I cover them in depth about halfway down the page on one of my most popular network marketing posts.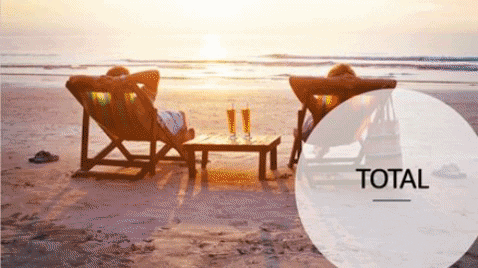 Consumable Products
Lastly, you want a company that has consumable products without needing to order a bunch of extra products every month.
The great thing about consumable products is that when you find customers or distributors, they can use (or share) the products every month and will need to order more.
Some direct sales companies require a much larger investment than the new mlm models and you have to make a sale over and over again.
With consumable products, you can make the sale once and get paid every month.
You also don't have to front load your business when you get started by ordering thousands of dollars worth of product.
For example, let's say you joined a direct sales mlm company and were promoting cookware.
If somebody buys a fancy cooking pan from you, they can use it for the next few years and not have to buy anything ever again.
But if you're promoting consumable products such as a weight loss supplement, your customer will need to order every month when they run out.
That means you get paid again or earn commission-able volume points every month.
That's how you create passive residual income, which is the baseline for financial freedom.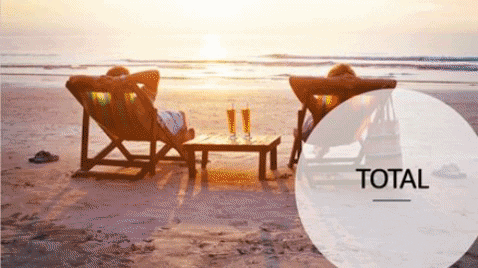 Final Conclusion of The Best MLM in India
After taking all these things into consideration, it is our belief that Jeunesse Global is the best mlm company to join in India right now.
Jeunesse not the cheapest, but as I mentioned, that can be a good thing.
Plus, it has all the elements contained in this article.
If you've followed our website for long, you know that multi-level marketing is what we do.
We get visitors from all over the world and unfortunately, the primary company we promote is not yet available in all the countries our visitors come from.
Even though Jeunesse is not our primary business, it is the business we recommend for many countries.
Since it's not our primary business, sometimes there are glitches and we need to sign in to our account for updates and maintenance.
So if you have any problems signing up, please shoot me an email and I'll get it fixed:

One of the biggest reasons we recommend Jeunesse is this…
Jeunesse Global owns Monavie
Monavie was one of the fastest growing multi-level marketing companies ever.
It went to a billion in sales in less than 3 years and only had one product.
They grew so fast the owner took on massive debt with a financial partner and when the 2008-2009 recession hit the company was dismantled by the investor to get the money back.
They sold the rights to that product (Monavie) to Jeunesse Global.
It is hands down one of the best mlm products I've ever had and after 10 years of owning the rights, Jeunesse has recently started producing the product again.
So that is another big reason I think Jeunesse is the best mlm company in India to join.
Here's a picture of me with Monavie by Jeunesse.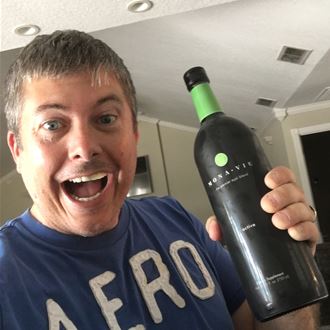 Why Sign-Up for Jeunesse with Us?
As I've mentioned, Jeunesse isn't our primary business.
That being said, you may be wondering what the benefit of joining our team would be.
Well, one of the biggest benefits is our experience and reach.
We will help you the best we can and we're always available via email, regardless of the company or time zone you're in.
There's a lot of misinformation online, we are happy to share what has actually worked for us and what doesn't.
We believe the binary business model combined with taking the right actions can help anybody get financially free, regardless of what country you are in.
But possibly an even more important reason to join with us is our global reach.
We build our business online and as I mentioned, we get visitors from all over the world.
As people join our multi-level marketing Jeunesse team, they will automatically be placed in our downline.
The power of a binary is that you share a leg (team) with your upline (in this case us) and everyone goes beneath everyone else.
If you join in India and then somebody else gets placed beneath you from Kenya or another country, you will have the opportunity to benefit from having a worldwide organization.
People don't talk about this much inside the industry because it's easier to build a local organization than it is to build a global one.
But building a strong multi-level marketing team is similar to investing.
You need to diversify your team just like you would diversify your investments.
What if a country goes through some difficult economic times or mlm legal issues?
What if one of your local leaders jump ship and take your local team with them?
You want your mlm organization (and your pay) to be affected as little as possible by bumps in the road.
One of the best ways to do that is to have a team from all over the world with an established company.
And the best way to build a worldwide team is to join with others who are already building globally.
It's decision time!
Take a look at our system and see the system we've created and what you get if you join our team by clicking the link below.
Get Started With Jeunesse Today!
Lastly, financial success makes life easier.
But after we die, there is an afterlife and taking care of that is more important than the things of this earth.
If you'd like to start a personal relationship with Jesus Christ and receive eternal salvation, head on over to our dedicated page on that topic.