If you're wondering how to make money on YouTube, it's no mystery.
It's actually pretty simple if you follow the tips in this post.
Have you ever watched your favorite YouTuber and wondered if they're makin' it rain?
If so, how much is your favorite YouTuber making online and how much do YouTubers make per video?
Maybe you're wondering how much YouTube pays for 1 million subscribers?
We'll explore these questions and more in this article and do a deep dive into how you can make money on YouTube.
Let's start with a story for some perspective….
The most popular YouTube channel belongs to PewDiePie (Felix Kjellberg) with a whopping 90 million subscribers.
The 28-year old Swedish king of YouTube earns a living on YouTube by making video game commentaries and comedy videos, as well as reviewing memes.
He averages around $12 million per year, which is roughly $1 million per month.
You probably wish you could make even a small fraction of that amount.
Well, this practical guide will show you exactly how to make money on YouTube and who knows, with the right luck and work ethic, you might be as successful as PewDiePie.
Let's start by doing what any reasonable entrepreneur would do:
evaluate the potential of success on YouTube by crunching the numbers.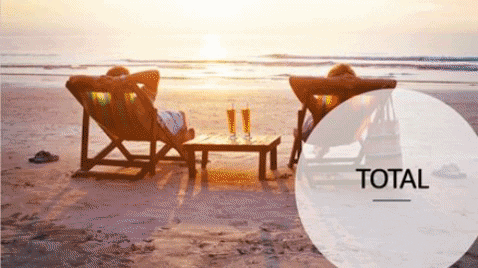 YouTube Statistics You Need to Know
Since its launch in 2005, YouTube has grown to be the biggest video sharing site with an average 1.6 billion logged in monthly users.
Brandwatch shows that 8 out of 10 people ages 18-49 spend an average of more than 40 minutes on this video site.
This time is set to double in the next few years.
40% of YouTube views come from mobile phones and there is an average of 1 billion mobile views on YouTube per day.
That's a lot of video viewing going on!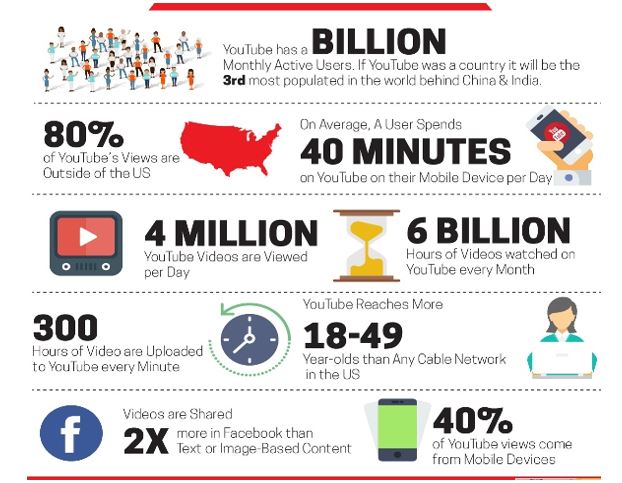 Source www.socialmediamarketo.com
So, what do these statistics mean for a newbie on YouTube?
They show that there's an immense potential for high returns from investing in a YouTube business.
However, you first need to fulfill some basic initial requirements before you earn your first nickel on the platform.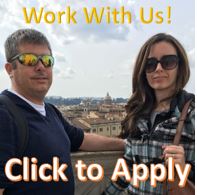 How to Make Money on Youtube: Basic Requirements
The question of how to make money on YouTube starts with an analysis of what is required before YouTube will approve you to be paid.
Before you quit your day job to be the next YouTube star you should know that growing your channel to 1 million subscribers is no easy feat.
You may upload video after video faithfully for months on end and not receive a single cent.
Here's why.
Besides the challenge of getting views, you can't get paid if your channel has less than 1,000 subscribers.
YouTube changed its advertising policy as a form of quality control.
Therefore, YouTube will only allow you to earn with them if you have 1,000 subscribers, and 4,000 viewing hours in a year.
Previously, you had to have 10,000 views for you to qualify to join YouTube's Partner Program.
The number of subscribers you had didn't even matter but times have changed and so have the requirements.
Even when you qualify to get paid, you need a lot of impressions and views to get a decent income going.
On average, if you choose to earn through YouTube and Google's ad program, you should expect to be paid about $0.0042 to $0.006 per view.
So, you could make roughly $4 to $6 per 1,000 views.
That means you need thousands of views daily to make a good income as a side hustle.
You can achieve it; however, it will take time, effort, dedication and consistency.
But there's another way to get a higher return on your investment: By using YouTube as a facilitator.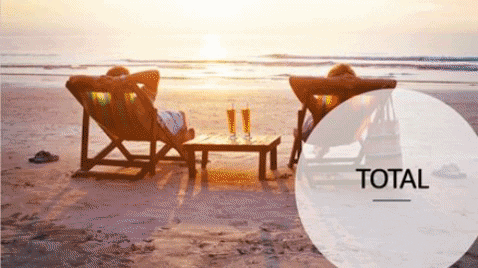 You May Also Like:
– How to Flip Money (5 Best Methods)
– 13 Ways to Make Money from Home that are NOT stupid
Using YouTube as a Facilitator
Luckily, you don't have to rely solely on ads to make money on YouTube.
In fact, ads across all platforms are one of the least paying options of monetization.
Instead of looking at the social video platform as a source of your income, you can make money on YouTube by using it as a facilitator of income.
This means as you post videos to YouTube and garner views, your main aim is to get people to buy a product or service outside of the platform and/or funnel them into your email list so you can sell to them at a later time.
Here are four ways you can do just that.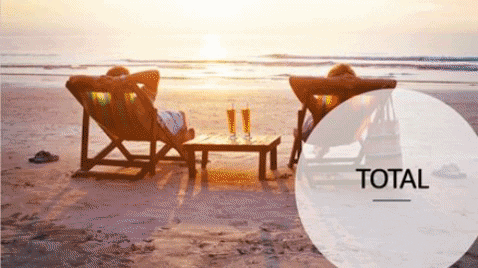 1.    Direct Traffic to Your Blog or Website
If you have a blog or website that generates income (or will one day in the future), you can use YouTube to drive even more traffic to your site.
Recently, Google's Hummingbird, Penguin, and Panda updates affected many websites.
If yours was one of them, you could use YouTube not only to get the traffic back, but also to increase it.
YouTube is owned by Google and is the 2nd largest search engine in the world.
Create videos around your topic of interest or your website's theme and make sure to place a link to your site in the first line of the description for your videos.
That way, when you resonate with somebody you can convert them to a fan and foster that relationship until they're ready to buy.'
That's how you make money on YouTube right from the start!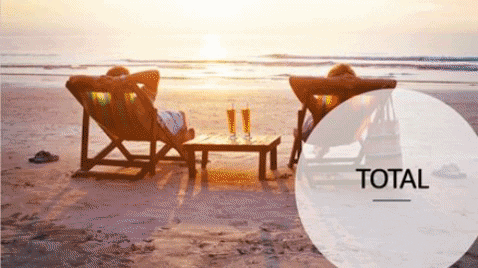 2.    Make and Sell Products to Make Money on YouTube
Are you good with your hands?
Do you have awesome creations that you'd love to showcase and sell to the world but do not have the means to do so?
YouTube is excellent for promoting such products and encouraging sales.
You could write and give teasers of your songs, then sell them from your channel.
A popular route that some singers take is to do renditions or covers of already famous songs.
Who knows, some viewers may even prefer your version over the original.
That's how to become famous on YouTube for singing other peoples' songs.
Make sure to generate interest around your video by uploading it with the right hashtags.
And add a link back to your website or where your songs are for sale.
Also make sure you'r following all copyright rules and regulations.
The same applies if you're selling a book, art, an app or anything else.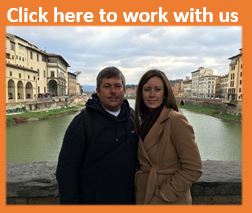 3.    Create a Web TV series
If your passion is acting and you've tried without much luck to create a large fan base or land acting gigs, why not start to build an audience and make money on YouTube by creating a series?
You could do what you love, grow a large following, and possibly even land a deal through the exposure you get.
Ensure your ideas for the web series are fresh and unique because no one will want to follow a boring storyline.
The possibilities with this are endless as you can decide to do a comedy, drama series, or even a talk show.
You can also look for other people who share your passion and grow together.
The great thing about this strategy is if you create a series of some sort it will keep viewers coming back and gain you subscribers.
If it gets big enough, it could even land you a television deal.
You May Also Enjoy:
– 11 Realistic Ways to Earn Money Online (Updated)
– 13 Profitable Business Ideas for Women that You Can Start Today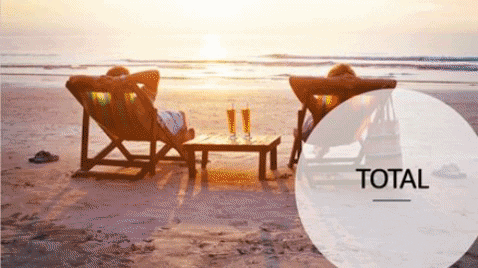 4.    Become an Affiliate Marketer
This is one of the fastest and highest paying ways to make money on YouTube.
With affiliate marketing, you'll earn commissions from selling products that are not your own.
Major companies such as Amazon offer affiliate marketing programs.
You can also join affiliate networks such as ClickBank.
Once you sign up to the affiliate programs, upload videos of yourself reviewing the products or offer tutorials on the products.
Make sure you include your affiliate links in the video description box.
Without the link, you won't earn a commission.
The great thing about the affiliate route is that you can start earning commission from your YouTube channel as soon as you get the links up.
Of course, the more views you have, the more sales you'll have.
So you still want to promote your channel well and build an audience.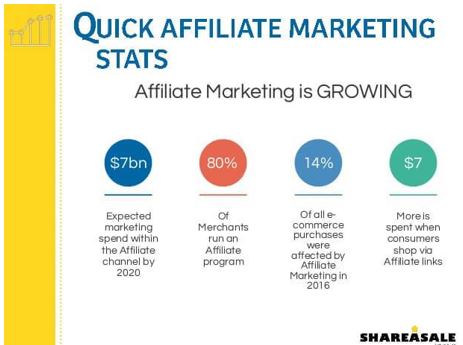 Source: blog.consultants500.com
My brother recently started experimenting with this strategy.
Here is his most popular video: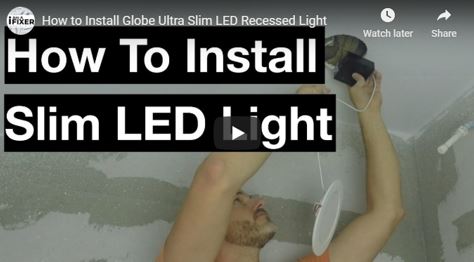 When somebody searches for how to install an LED light they land on this video.
He's had 20,000+ views to this one video as of this writing.
But big deal? So how does he make money?
Well, if you go to the actual Fixer Video or just take a look at the screen capture below, you'll see that he has links to affiliate products in the description that are directly related to whatever the video is about.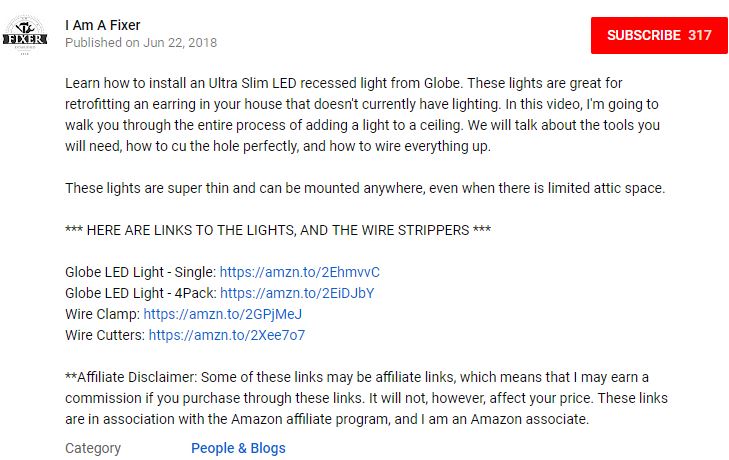 It's a very simple model but a powerful way to make some extra money on the side.
This particular video has had 20,000k+ views even though he only had 317 subscribers at the time.
How is that possible?
It's because YouTube is also it's own search engine.
So if anybody is searching for how to do something, (like… I don't know… How to make money on YouTube), then YouTube attempts to serve up the right content.
Let's dive a little deeper into how to grow your views and subscribers so you can earn more.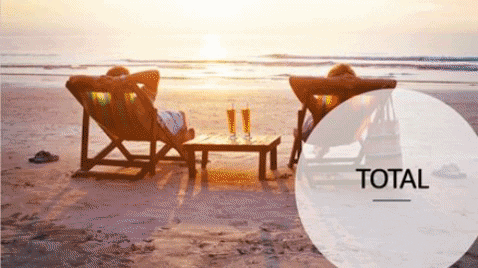 How to Grow Your YouTube Channel
We've covered the requirements of getting paid on YouTube and other monetization methods.
But there's just one problem: you only have a handful of subscribers.
Whether you're using YouTube as a monetizing platform or as a platform for facilitating affiliate sales, you'll need thousands of views and subscribers to make money.
Your best friend and your mom don't count unless you want them to spend hours and hours watching your videos over and over again so that you can make $2.
Or maybe they'll buy something off one of your links.
Either way, it won't be enough to live on.
So, how can you get thousands, if not tens of thousands of people to watch what you upload?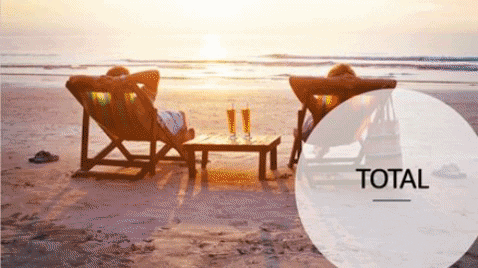 1.    Create Videos Around a Particular Keyword or Topic
The mistake some YouTubers make is they make the video first, and then choose the keyword later.
This is similar to the mistake people make when blogging.
This technique may work for some, especially for more established channels who already have subscribers.
However, if you're just getting started, it's crucial that you map out your keywords and topics first.
Then come up with a video that best suits the keywords.
YouTube works well with SEO strategies.
Hence, keyword research is crucial if you want to attract the maximum number of viewers.
Figuring out how to make money on YouTube will do you know good if you're not getting views and engagement.
Have your keywords in mind before you film your video will also help you include it naturally in your content.
After choosing the keyword or topic, you want to create content on, do a quick search on YouTube to see what videos related to your keyword are trending.
Also, as you're uploading, use a title and description that will boost viewership on your video.
A helpful tool to use is KeywordTool.io to look for the videos searched the most in your area of interest.

This tool is great free tool and as you can see, you can search by specific channel or platform.
I highly recommend it and it's something I just became aware of recently so I'll be experimenting and seeing how accurate it is.
If you don't like that tool or want a more traditional keyword tool, you can see the ones we use consistently by visiting our resources page.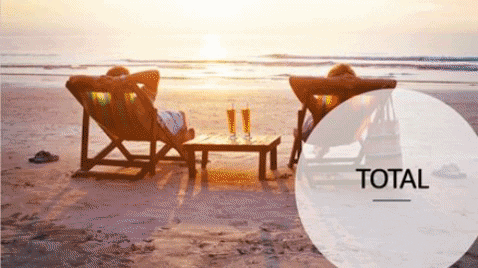 2.    Engage Your Audience
If you think you'll just pop out a couple of videos a week and wait for the money to start rolling in… you're wrong.
I know that's harsh, but the truth can hurt sometimes.
As much as YouTube is a video sharing site, it's also a social media platform.
Therefore, you need to have social interactions with your viewers.
How many times have you watched a video on YouTube and heard the content creator encourage you to like or comment on their videos and to subscribe to their channel?
They're onto something and there's a reason why they're doing this.
It's because YouTube rewards channels that have prominent social interaction.
Always encourage your viewers to leave a comment, to ask questions, and make sure you try to answer most, (if not all) of those comments.
Be sure the encourage the sharing of your videos as well.
Asking them to do this will draw attention to your video and the rest of your channel.
Lastly, learn to talk to your audience and not at them.
You need to build the relationship.
Understanding how to make money on YouTube is not as important as understanding how to grow your YouTube channel.
The money will come if you build a large enough audience and implement the right strategies to monetize that audience.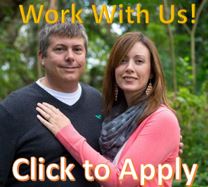 3.    Produce Great Content
The best way to grow your channel is to ensure that all your content is top-notch.
It would be an epic fail if one of your videos attracts thousands of viewers, and they show interest in the rest of your channel, only to find nothing else that adds value to them.
How do you avoid that?
A key component in developing exciting content for your viewers is knowing what they need and/or want.
What's trending in your niche?
What are the kinds of tutorials that viewers never seem to tire of?
How can you take existing content and put a personal twist on it, so it looks fresh?
Those are questions you need to have in mind as you develop content for your channel.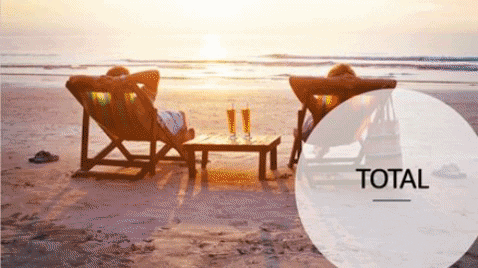 4.    Brand Yourself
There's more to it than just great content.
You may have fantastic content, but if your channel doesn't appeal to your viewers, they may not want to stick around for long.
By giving your channel a professional makeover (i.e. branding your channel), you'll make your viewers appreciate you more.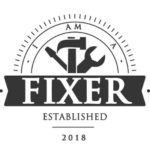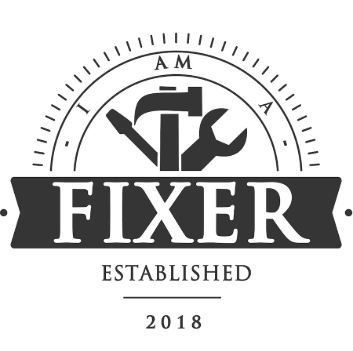 With professional branding, it will be easier for your viewers to recognize you more.
This should be easy for you if you have an existing blog or website.
You could mimic whatever look or theme you have on your site.
It also helps in creating consistency as viewers will associate you with both your website and your channel.
At the very least, add a logo to your channel.
The above example is the "fixer" logo my brother uses.
Over time, his audience will notice that logo and (hopefully) choose to click on it instead of the other results when they are searching for a solution.
5.    Show Your Face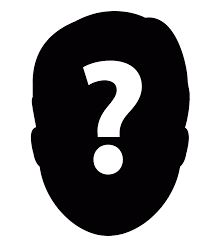 Source www.flaticon.com
Not all content creators show their faces online.
Some create engaging videos without ever showing their face.
While that may work for them, it may not always be the best option.
I'm currently about halfway through the book Youpreneur by Chris Ducker.
It's quite an interesting read and he makes a strong argument that you'll get better results if you show your face and give your audience a peek behind the curtain.
People want to connect with other people.
Besides, if you build a brand and want to go in a different direction, you have to start all over.
If you connect it to you and your interests, you're getting your audience to follow you, not necessarily your brand.
So it's much easier to change direction and do something different while keeping your audience in tact.
When viewers can put a face to your brand or content, it makes it easy for them to connect to you as a person.
This is even more important if your content is about dealing with people directly, such as being a fitness or life coach.
But I would argue that the more human and authentic you can be, the better you will connect with your audience.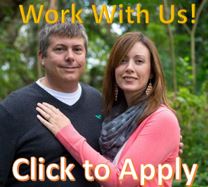 6.    Promote Your Content on Other Social Media Sites
One of the features that most social media sites have in common is the ability to cross-promote the content.
For example, if you're posting a picture on Instagram, you have the option of sharing that content on Facebook and Twitter as well.
This is a nifty feature you can take advantage of to grow your channel.
If you have 5k followers on Instagram, and you've just started your YouTube channel which only has 50 subscribers, you can use Instagram to grow your channel.
Make a short enticing preview of the next video you want to upload to YouTube and post it on Instagram instead with a link back to your channel.
Supposing you have 5k followers on Instagram and, let's say 1.5k of them get to see your post.
If the video is enticing enough, you'll have 1,500 of your Instagram followers head over to your YouTube channel to see the full-length video.
Perhaps, around 800 of them will like what they have watched and decide to check out the rest of your content on your channel.
Then a further 200 (20%) may choose to subscribe.
So your channel ends up with 250 subscribers from an initial 50.
You can use Facebook and Twitter in the same way.
Your website can also produce more video views if the site has traffic.
Just embed your videos on the site so people watch them there without going to YouTube.
That's one of our main strategies on this site.
Adding videos from your channel gets your views and minutes up but it also keeps people on your page longer which is awesome for SEO.
Here's a video showing you how to do that: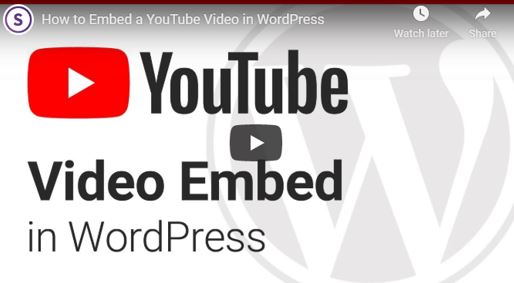 7.    Encourage Subscriptions
In each and every video that you post, always encourage people to subscribe to your channel.
The more subscribers you have and the longer they stay watching your videos, the more you'll earn (0nce you start getting paid for ads).
But don't just focus on getting subscribers and forget about giving them quality content.
It's the content that will keep them coming back.
If your viewers realize that you're more about the numbers than actually giving them something unique, they will unsubscribe for sure.
Always focus on value.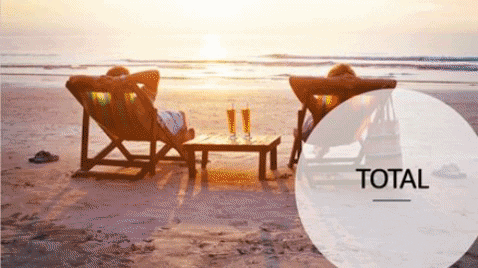 8.    Be Consistent in Uploading
You need to upload content frequently and consistently, and not only when the mood strikes you.
This is because your viewers need to know that they can rely on you to have a new video for them weekly, at the very least.
If we can gain anything from the knowledge of the Google algorithm, we know that websites that add content consistently tend to rank better.
Since YouTube is owned by Google, it's not too far fetched to assume that if you want good YouTube algorithm love, you'll need to consistently pump out some quality videos.
Besides, if you're not consistently putting out video, what's the point of the subscribe button?
Fortunately, you don't have to shoot your videos with anything fancy.
Today's smartphones are capable of shooting high-quality videos.
You can even edit the videos on your phone, but it would be easier to do so using a computer with some good editing software.
Other Ideas that Scale:
– Global Marketing: The Ultimate Guide
– 13 Reasons Why Network Marketing is Actually a Good Idea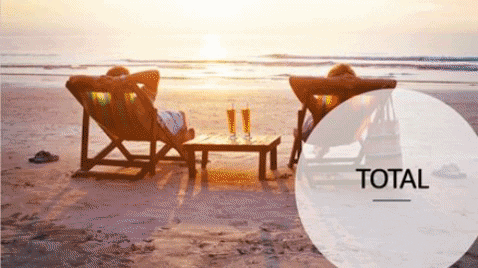 How to Make a Successful YouTube Channel as a Kid?
Maybe you're a kid who wants to make money on YouTube.
It's not uncommon for kids to have their own YouTube channels (managed by their parents or guardians, of course).
My kids are experimenting with all of this right now.
They have their own YouTube channel and one of them is currently trying to create a recipe book to sell on Amazon.
Kids are curious by nature.
You can let them spend their time in the drama of social media or encourage them to put their creativity and hunger for learning to good use.
Who knows, they may even create a good income for themselves or at least learn a skill they can utilize after high school to make money by helping serving the small businesses market.
And… some kids are making a killing.
One 6-year-old makes $11 million per year for merely doing toy reviews.
Ryan at Ryan ToysReview has managed to grow a channel of 18 million subscribers.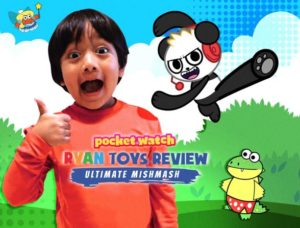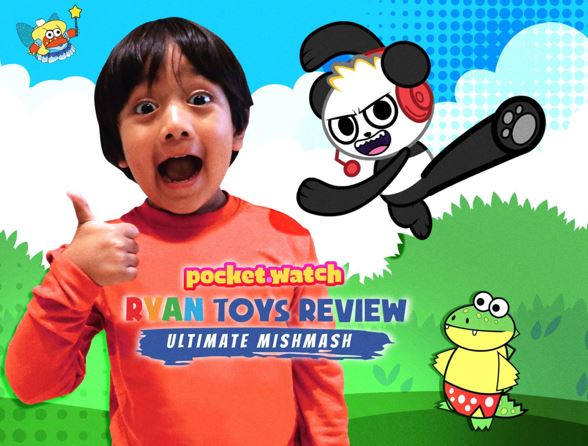 As a parent, if you think your child has what it takes to become a YouTube sensation, here's how to set up a YouTube channel for a child.
First, create a Gmail account for your child (or use your own).
It helps to create a suitable username for your child's email address.
After the account is approved, create their channel and involve them in choosing the channel's name.
Avoid using your child's real name, for safety reasons.
Choose a name that both you and your child can remember.
You may also want to edit the channel so that there are certain restrictions to it.
Some parents even choose to disable the comment section altogether, though YouTube was considering doing this themselves.
If they went in that direction, it should be automatically applied by the time you read this.
Then choose the category under which your child will be posting.
With that, your child's channel is now ready to use.
We set up our child's channel and all postings go through us.
If comments ever got out of control, we will deal with it by disabling them or talking with our children about haters.
But you have to find a balance between protecting them and preparing them.
It's a difficult balance to find.
Shield them from all evils of the world… you set them up as a target.
Fail to shield them enough… you put them in danger.
My recommendation?…
Do your best and pray… a lot. 
Let your child be the creative director.
It's their channel after all.
It doesn't matter if they want to do toy reviews, gaming reviews, family and pet videos, etc.
Let them have fun!!
When they run into a problem or want to accomplish a certain thing (more views, more subscribers, etc), learn how to do it with them or teach them what you know.
The key is to help them understand they can learn whatever they want and take steps toward accomplishing any goal they set their mind to.
Use the tips mentioned above on how to grow a YouTube channel to help them build their channel and gain subscribers.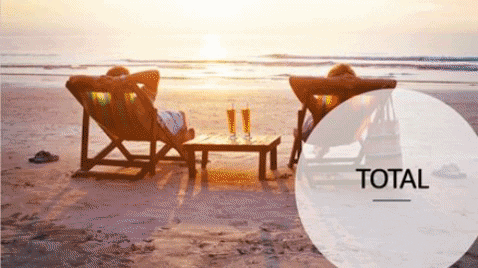 Conclusion
Making money on YouTube is possible by using the right techniques and strategies for monetization combined with consistently uploading high-quality videos.
It's not a get-rich-quick scheme.
Nothing worth doing is easy or fast.
You'll have to put in many hours of work before you can ever earn your first dollar.
That's why you shouldn't quit your job before your channel gets to the point where it earns you thousands of dollars per month.
In fact, you probably shouldn't quit until it would be stupid to keep working.
Even then, maybe you shouldn't quit because you'd have a great story and stories sell.
I hope this article was actionable and gave you something to think about.
You may also like:
1) Our #1 way of making money on the side
As always, keep in mind:
If nothing changes… nothing changes.
(Think about it)
If you'd like to start a personal relationship with Jesus Christ, please visit our page on salvation.

Jason & Daniele