These Bible verses remind us God is in control.
I hope they encourage and uplift you today.
You don't do an online search about God's control unless you're exhausted and you need encouraged, uplifted, and reminded of God's control.
Regardless of what you're going through…
The pain, the fear, the anxiety, the worry, the suffering, the UNKNOWN…
God is in control.
Absolute Control.
And He loves you.
Not only that, He is the Alpha and the Omega, the Beginning and the End, and more powerful than you can imagine.
As the worldwide economy tanks and we suffer the devastation of the coronavirus and COVID-19, it can be scary.
But find peace in knowing that regardless of what is happening int he world, God is in control. 
We Know God is in Control…
Because of His Awesome Power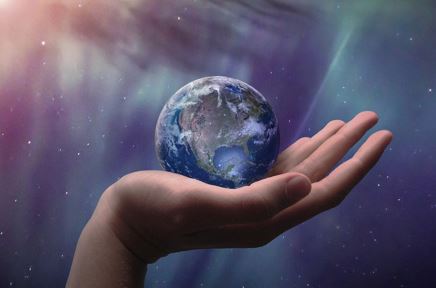 For the LORD Most High is awesome, the great King over all the earth. (Psalm 47:2)
Click To Tweet
Exodus 3:6 Then he said, "I am the God of your father, the God of Abraham, the God of Isaac and the God of Jacob." At this, Moses hid his face, because he was afraid to look at God.
Job 26:14 And these are but the outer fringe of his works; how faint the whisper we hear of him! Who then can understand the thunder of his power?
When I am afraid, I put my trust in you. -Psalm 56:3
Click To Tweet
Job 22:10 In his hand is the life of every living thing and the breath of all mankind.
Psalm 46:10 "Be still, and know that I am God. I will be exalted among the nations, I will be exalted in the earth!"
Daniel 2:21 He changes times and seasons; he removes kings and sets up kings; he gives wisdom to the wise and knowledge to those who have understanding;
2 Corinthians 12:9 But he said to me, "My grace is sufficient for you, for my power is made perfect in weakness." Therefore I will boast all the more gladly about my weaknesses, so that Christ's power may rest on me.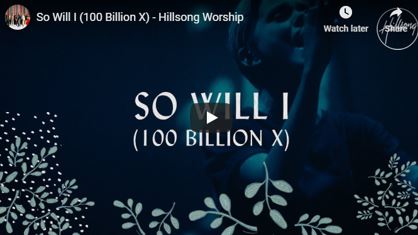 Isaiah 45:6-7 That people may know, from the rising of the sun and from the west, that there is none besides me; I am the Lord, and there is no other. I form light and create darkness, I make well-being and create calamity, I am the Lord, who does all these things.
But Jesus looked at them and said, 'With man this is impossible, but with God all things are possible.' (Matthew 19:26)
Click To Tweet
Isaiah 55:8-11 For my thoughts are not your thoughts, neither are your ways my ways, declares the Lord.
For as the heavens are higher than the earth, so are my ways higher than your ways and my thoughts than your thoughts.
"For as the rain and the snow come down from heaven and do not return there but water the earth, making it bring forth and sprout, giving seed to the sower and bread to the eater, so shall my word be that goes out from my mouth; it shall not return to me empty, but it shall accomplish that which I purpose, and shall succeed in the thing for which I sent it.
Lamentations 3:37 Who has spoken and it came to pass, unless the Lord has commanded it?
We Know God is In Control Because
The Bible Tells Us So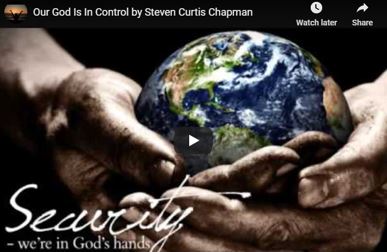 Isaiah 14:24 The Lord Almighty has sworn, "Surely, as I have planned, so it will be, and as I have purposed, so it will happen."
Isaiah 14:27 For the Lord of hosts has purposed, and who will annul it? His hand is stretched out, and who will turn it back?
Jer 29:11 "For I know the plans I have for you," declares the Lord, "plans to prosper you and not to harm you, plans to give you hope and a future."
Proverbs 19:21 Many are the plans in the mind of a man, but it is the purpose of the Lord that will stand.
The king's heart is a stream of water in the hand of the Lord; he turns it wherever he will. (Proverbs 21:1)
Click To Tweet
Proverbs 16:9 In their hearts humans plan their course, but the LORD establishes their steps.
Romans 8:28 And we know that for those who love God all things work together for good, for those who are called according to his purpose.
Job 42:2 "I know that you can do all things, and that no purpose of yours can be thwarted."
Revelation 1:8 "I am the Alpha and the Omega," says the Lord God, "who is and who was and who is to come, the Almighty."
We are Told Not to Fear or Worry…
Because God is In Control
Deuteronomy 31:6 Be strong and courageous. Do not be afraid or terrified because of them, for the LORD your God goes with you; he will never leave you nor forsake you.
So do not fear, for I am with you; do not be dismayed, for I am your God. I will strengthen you and help you; I will uphold you with my righteous right hand. -Isaiah 41:10
Click To Tweet
Philippians 4:6-7 Do not be anxious about anything, but in every situation, by prayer and petition, with thanksgiving, present your requests to God. And the peace of God, which transcends all understanding, will guard your hearts and your minds in Christ Jesus.
1 Peter 5:7 Casting all your anxieties on him, because he cares for you.
Therefore do not worry about tomorrow, for tomorrow will worry about itself. Each day has enough trouble of its own. -Matthew 6:34
Click To Tweet
Luke 12:22-26 And he said to his disciples, "Therefore I tell you, do not be anxious about your life, what you will eat, nor about your body, what you will put on. For life is more than food, and the body more than clothing. Consider the ravens: they neither sow nor reap, they have neither storehouse nor barn, and yet God feeds them. Of how much more value are you than the birds! And which of you by being anxious can add a single hour to his span of life? If then you are not able to do as small a thing as that, why are you anxious about the rest?
Psalm 27:14 Wait for the Lord; be strong, and let your heart take courage; wait for the Lord!
Click To Tweet
John 14:27 "Peace is what I leave with you; it is my own peace that I give you. I do not give it as the world does. Do not be worried and upset; do not be afraid."
Joshua 1:9 "Have I not commanded you? Be strong and courageous. Do not be terrified; do not be discouraged, for the Lord your God will be with you wherever you go."
Psalm 23:4 "Even though I walk through the valley of the shadow of death, I will fear no evil, for you are with me; your rod and your staff, they comfort me."
1 Peter 5:6-7 "Humble yourselves, then, under God's mighty hand, so that he will lift you up in his own good time.  Leave all your worries with him, because he cares for you."
We Can Relinquish Control
Because of God's Faithfulness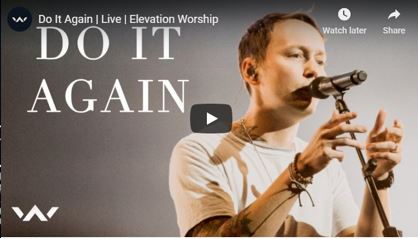 2 Thessalonians 3:3  But the Lord is faithful, and He will strengthen and protect you from the evil one.
1 Corinthians 10:13 No temptation has overtaken you that is not common to man. God is faithful, and he will not let you be tempted beyond your ability, but with the temptation he will also provide the way of escape, that you may be able to endure it.
Faithful is He who calls you, and He also will bring it to pass. (1 Thessalonians 5:24)
Click To Tweet
Isaiah 35:4 "Tell everyone who is discouraged, be strong and don't be afraid! God is coming to your rescue…"
2 Timothy 2:13 If we are faithless, He remains faithful, for He cannot deny Himself.
Hebrews 10:23 Let us hold fast the confession of our hope without wavering, for he who promised is faithful.
Habakkuk 2:3 For the revelation awaits an appointed time; it speaks of the end and will not prove false. Though it linger, wait for it; it will certainly come and will not delay.
Deuteronomy 32:4 "The Rock! His work is perfect, For all His ways are just; A God of faithfulness and without injustice, Righteous and upright is He.
Hebrews 10:23 Let us hold fast the confession of our hope without wavering, for He who promised is faithful…
Best God is in
Control Song

Final Thoughts on God's Control
Regardless of how you feel, God is in control. I encourage you to surrender to His will right now.
God is our refuge and strength, an ever-present help in trouble. (Psalm 46:1)
Click To Tweet
Prayer for Surrendering Control:
God, I am struggling with the burden of my situation.
I turn it over to you completely.
Regardless of how it turns out, I know you have a plan.
I know that my thoughts are not your thoughts,
and my ways are not your ways.
I surrender control to you and I'm putting my absolute trust in you, in your power, and in your wisdom. -Amen
Matthew 11:29 Take my yoke upon you and learn from me, for I am gentle and humble in heart, and you will find rest for your souls.
If you'd like to give your life to Christ you can do it by praying this simple prayer right where you are.
"Lord Jesus, I am a sinner. I believe you came to the earth, fully God and fully man, to die for my sins and be raised again. Please forgive me of all my wrongs. I turn away from my sin, please come into my heart, be my Savior and Lord. Please make me a new creation".
If you said that simple prayer, we'd love to hear about it and help you get plugged into a local church.
Please reach out to us and let us know by emailing me at:



Jason & Daniele