If you're looking for bible verses about new beginnings, you probably have a really good reason (or reasons).
Whether you've just suffered a loss, are looking at a new opportunity, or just want to start fresh in some area of your life…
learning what the Bible has to say about new beginnings is a great starting point.
Starting Over Spiritually
(Sin, Forgiveness, & Redemption)
Anytime you're starting over in any area of your life, it's also a good time to look at hitting the reset button on your spiritual life.
It's  human nature to get comfortable and let things slide.
Unfortunately, often our spiritual life and relationship with God is sometimes the first to go.
Here are some bible verses to help you refocus your spirit.
John 3:16 For God so loved the world, that he gave his only Son, that whoever believes in him should not perish but have eternal life.
John 3:16 For God so loved the world, that he gave his only Son, that whoever believes in him should not perish but have eternal life.
Click To Tweet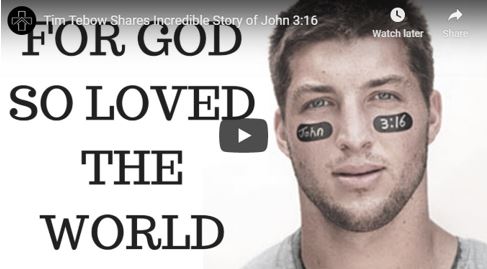 2 Corinthians 5:17 Therefore, if anyone is in Christ, the new creation has come: The old has gone, the new is here!
1 John 1:9 If we confess our sins, he is faithful and just and will forgive us our sins and purify us from all unrighteousness.
Hebrews 3:4 For every house is built by someone, but the builder of all things is God.
Acts 3:19 Repent therefore, and turn again, that your sins may be blotted out,…
Psalm 103:12 As far as the east is from the west, so far has he removed our transgressions from us.
Hebrews 3:4 For every house is built by someone, but the builder of all things is God.
Click To Tweet
*If you'd like to repent and become a new creation, you can do it right now where you are.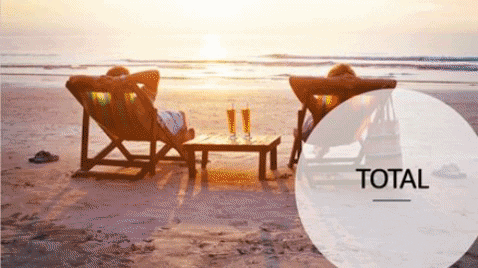 Bible Verses About New Beginnings Say…
Be Ready for Change
Change always brings about new beginnings.
Whether it's the start of a marriage, the birth of a child, a new job, or new eating habits… the list goes on and on.
If you've experienced a change requiring you to start over in any area of  your life, the bible verses below will encourage and inspire you.
Change can be difficult so renew your spirit with scripture to help you carry on.
Just for fun, I've included a great video on new beginnings below.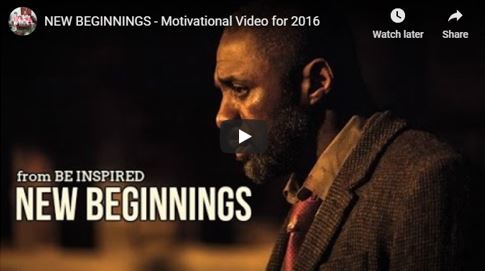 Hebrews 13:8 Jesus Christ is the same yesterday and today and forever. (Christ doesn't change!)
Joshua 1:9 Have I not commanded you? Be strong and courageous. Do not be afraid; do not be discouraged, for the Lord your God will be with you wherever you go.
Malachi 3:6 I the Lord do not change. So you, the descendants of Jacob, are not destroyed.
James 1:17 Every good and perfect gift is from above, coming down from the Father of the heavenly lights, who does not change like shifting shadows.
Acts 22:10 "'What shall I do, Lord?' I asked. 'Get up,' the Lord said, 'and go into Damascus. There you will be told all that you have been assigned to do.'"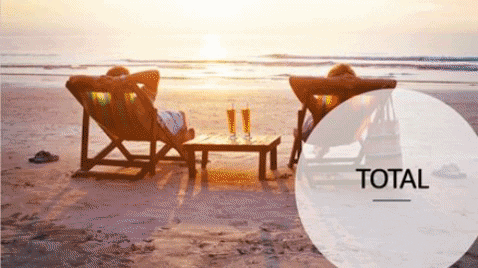 Bible Verses About Strength and Endurance
New beginnings can be just that… a fresh start.
But sometimes, things begin again because another chapter has ended.
These can be sad and difficult times.
But God never promised life would be easy.
What God did promise is that he can be trusted.
Matthew 24:13 But the one who endures to the end, he will be saved.
Click To Tweet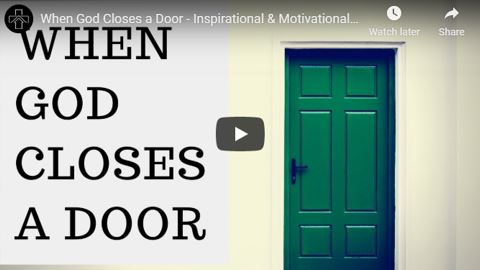 Ecclesiastes 7:8 The end of a matter is better than its beginning; Patience of spirit is better than haughtiness of spirit.
Philippians 1:6 For I am confident of this very thing, that He who began a good work in you will perfect it until the day of Christ Jesus.
Hebrews 10:36 For you have need of endurance, so that when you have done the will of God, you may receive what was promised.
Nehemiah 8:10 Do not grieve, for the joy of the Lord is your strength.
Proverbs 18:10 The name of the Lord is a strong tower; the righteous run into it and are safe.
Proverbs 18:10 The name of the Lord is a strong tower; the righteous run into it and are safe.
Click To Tweet
Deuteronomy 31:8 It is the Lord who goes before you. He will be with you; he will not fail you or forsake you. Do not fear or be dismayed.
Isaiah 40:29 He gives power to the weak and strength to the powerless.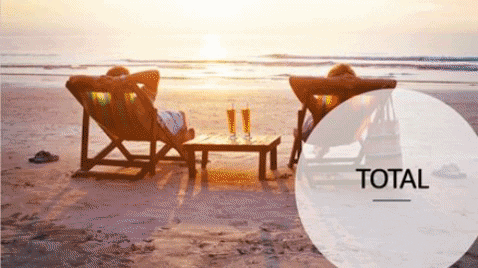 Trusting God During New Beginnings and Change
The hardest part about any change can be trusting that God has a plan and that he's directing your steps.
Don't ever lose site of that. His purposes will always prevail and he loves you!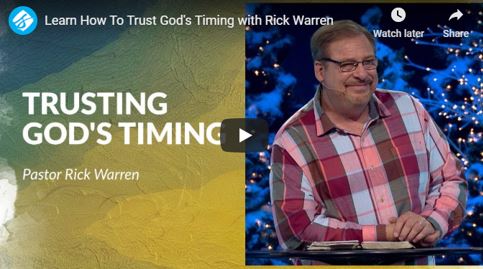 Ecclesiastes 3:1 There is a time for everything, and a season for every activity under the heavens.
Proverbs 3:5 Trust in the Lord with all your heart and lean not on your own understanding
Isaiah 43:18-19"Remember not the former things, nor consider the things of old. Behold, I am doing a new thing; now it springs forth, do you not perceive it? I will make a way in the wilderness and rivers in the desert.
Psalm 18:2 The Lord is my rock, my fortress and my deliverer; my God is my rock, in whom I take refuge, my shield and the horn of my salvation, my stronghold.
Jeremiah 29:11 For I know the plans I have for you," declares the Lord, "plans to prosper you and not to harm you, plans to give you hope and a future.
Philippians 4:6-7 Do not be anxious about anything, but in every situation, by prayer and petition, with thanksgiving, present your requests to God. 7 And the peace of God, which transcends all understanding, will guard your hearts and your minds in Christ Jesus.
Joel 2:25 I will restore to you the years that the swarming locust has eaten, the hopper, the destroyer, and the cutter, my great army, which I sent among you.
Romans 8:28 And we know that for those who love God all things work together for good, for those who are called according to his purpose.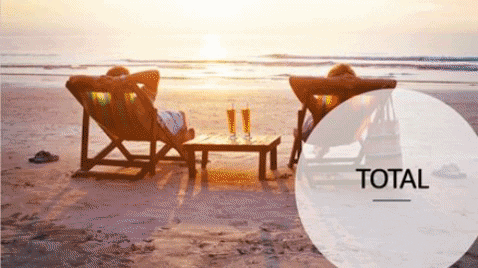 Bible Verses About Mindset
You may be wondering why I have a section on mindset embedded into a page full of scriptures about new beginnings.
Well, the truth is, your mindset can play a pivotal role in how you deal with new challenges in your life.
If your mindset is negative or full of despair, it can be detrimental to your spiritual development, healing, and growth.
These verses remind you to keep a tight reign on your thoughts during times of change.
Philippians 4:8 Finally, brothers and sisters, whatever is true, whatever is noble, whatever is right, whatever is pure, whatever is lovely, whatever is admirable—if anything is excellent or praiseworthy—think about such things.
Romans 12:2 Do not conform to the pattern of this world, but be transformed by the renewing of your mind. Then you will be able to test and approve what God's will is—his good, pleasing and perfect will.
Matthew 21:22 If you believe, you will receive whatever you ask for in prayer.
2 Corinthians 10:5 We demolish arguments and every pretension that sets itself up against the knowledge of God, and we take captive every thought to make it obedient to Christ.
Proverbs 17:22 A cheerful heart is good medicine, but a crushed spirit dries up the bones.
Romans 8:6 The mind governed by the flesh is death, but the mind governed by the Spirit is life and peace.
Philippians 4:7 And the peace of God, which transcends all understanding, will guard your hearts and your minds in Christ Jesus.
Luke 6:45 The good man out of the good treasure of his heart brings forth what is good; and the evil man out of the evil treasure brings forth what is evil; for his mouth speaks from that which fills his heart.
Proverbs 4:25 Let your eyes look directly ahead And let your gaze be fixed straight in front of you.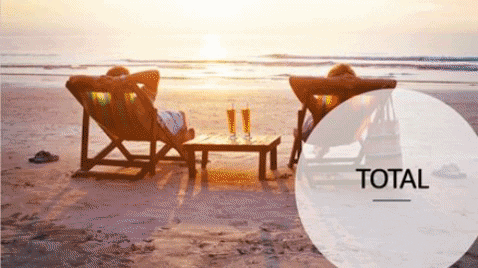 Beginning Again in Your Finances
If you're starting over with your finances, don't be discouraged.
When my wife and I were in our 20's we had to file bankruptcy.
But maybe sharing that can help you in what you're dealing with.
Starting over financially can actually be a very good thing.
The key is to stop making the same mistakes.
Our financial reset was the best thing that could have ever happened to us.
Below are some of my favorite financial scriptures to help you start over with your finances and do it right this time around.
Matthew 6:21 For where your treasure is, there your heart will be also.
Click To Tweet
Bible Verses About New Beginnings in Your Finances
Job 8:7 Your beginnings will seem humble, so prosperous will your future be.
Ecclesiastes 5:10 If you love money, you will never be satisfied; if you long to be rich, you will never get all you want. It is useless.
Matthew 6:21 For where your treasure is, there your heart will be also.
Matthew 6:21 For where your treasure is, there your heart will be also.
Click To Tweet
Matthew 6:24 No one can serve two masters. Either he will hate the one and love the other, or he will be devoted to the one and despise the other. You cannot serve both God and Money.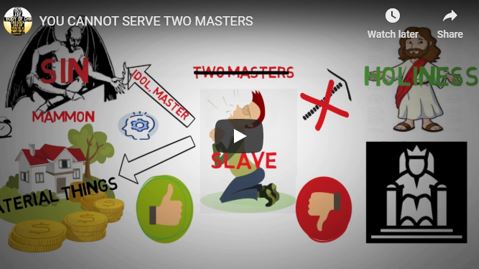 Proverbs 23:4-5 Do not wear yourself out to get rich;  do not trust your own cleverness.Cast but a glance at riches, and they are gone, for they will surely sprout wings and fly off to the sky like an eagle.
Psalm 62:10 …if riches increase, do not set your heart on them.
Proverbs 13:11 Wealth from get-rich-quick schemes quickly disappears; wealth from hard work grows.
Deuteronomy 16:17 Each of you must bring a gift in proportion to the way the LORD your God has blessed you.
Proverbs 28:25 A greedy man stirs up dissension, but he who trusts in the LORD will prosper.
Proverbs 22:7 The rich rules over the poor, and the borrower is the slave of the lender.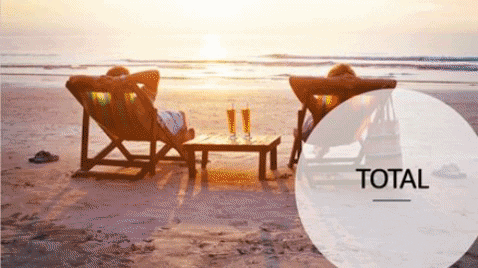 New Beginnings in Relationships
At some point in time, most relationships get damaged and sometimes broken.
Perhaps we do something wrong, circumstances beyond our control cause strain, or somebody hurts us in some real or perceived way.
Regardless of the reason, these scriptures will help you mend and rebuild relationships in a healthy way.
Bible Verses About New Beginnings in Relationships
Romans 12:17 Never pay back evil for evil to anyone. Do things in such a way that everyone can see you are honorable.
1 Peter 4:8 Most important of all, continue to show deep love for each other, for love covers a multitude of sins.
Proverbs 17:27 A truly wise person uses few words; a person with understanding is even-tempered.
Proverbs 20:19 A gossip tells secrets, so don't hang around with someone who talks too much.
Proverbs 27:6 Wounds from a friend are better than many kisses from an enemy.
Click To Tweet
Proverbs 17:14 Beginning a quarrel is like opening a floodgate, so drop the matter before a dispute breaks out.
Romans 12:19 Don't quarrel with anyone. Be at peace with everyone, just as much h as possible.
Matthew 7:12 Do for others what you would like them to do for you. This is a summary of all that is taught in the law and the prophets.
Romans 12:9-10 Don't just pretend that you love others. Really love them. Hate what is wrong. Stand on the side of the good. Love each other with genuine affection, and take delight in honoring each other.
Ephesians 4: 31-32 Get rid of all bitterness, rage and anger, brawling and slander, along with every form of malice. Be kind and compassionate to one another, forgiving each other, just as in Christ God forgave you.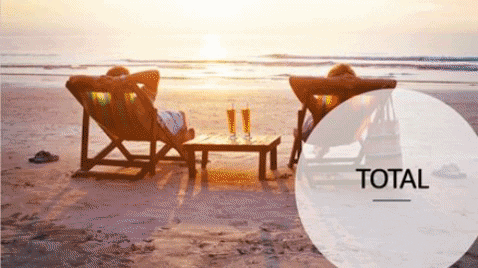 Scriptures About Overcoming Obstacles
Isaiah 40:31 But those who hope in the Lord will renew their strength. They will soar on wings like eagles; they will run and not grow weary, they will walk and not be faint.
2 Timothy 4:7 I have fought the good fight, I have finished the race, I have kept the faith.
Click To Tweet
Phillipians 3:13-14 Brothers and sisters, I do not consider myself yet to have taken hold of it. But one thing I do: Forgetting what is behind and straining toward what is ahead, I press on toward the goal to win the prize for which God has called me heavenward in Christ Jesus.
Isaiah 41:10 Fear not, for I am with you; be not dismayed, for I am your God; I will strengthen you, I will help you, I will uphold you with my righteous right hand.
1 John 5:4 For everyone who has been born of God overcomes the world. And this is the victory that has overcome the world—our faith.
Matthew 17:20 He said to them, "Because of your little faith. For truly, I say to you, if you have faith like a grain of mustard seed, you will say to this mountain, 'Move from here to there,' and it will move, and nothing will be impossible for you."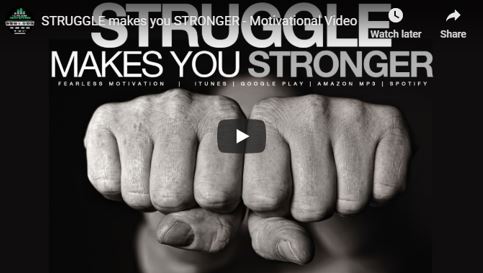 If Nothing Changes… Nothing Changes.
I hope these scriptures and Bible verses about new beginnings has helped you find some answers.
If you don't have a personal relationship with Jesus Christ but would like one, please visit our page dedicated to helping you do that.
Lastly, do you think it's a coincidence that you're here?
Or… could it be a divine appointment.
Something put into motion by you creator before you even knew you were facing a new beginning in your life?
Maybe it's the latter.
If you're starting over financially, please consider allowing us to mentor you and open a new financial chapter in your life.
God Bless,

Jason & Daniele