Commit to the Lord whatever you do, and he will establish your plans.
-Proverbs 16:3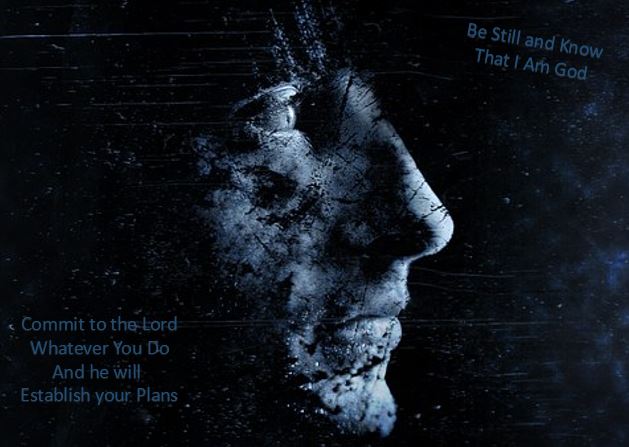 Why is commitment and the act of following so difficult?
For me, it's because I just like to know. I like to know where I'm going, I like to know how long it will take to get there, I'm not really a fan of surprises… I just like to know.
What's interesting about this verse is that it tells us to commit to the Lord "whatever we do".
God cares about you, your plans, and your desires. Many times we spend too much time trying to discern the exact will of God.
If God created you with a purpose and for a purpose then you can discern that the dream inside of you was conceived by God. Put there for a purpose... and ON PURPOSE.
Click To Tweet
If you're not hearing from God not to do something and your plans don't violate any biblical principles, God's silence may be a sign he is fine with whatever you decide.
One prayer that has helped me tremendously through the years is simply praying "God, I feel like this is the direction I should be going. If it's not your will, please close all the doors and stop me from moving in that direction."
Side Note: This isn't a prayer you say if God has already told you no and you're doing it anyway. This is a prayer  you use when you're not sure or you feel you haven't heard from God.
It's also not a prayer you use if God has told you to wait. Sometimes, he tells us to do nothing. Doing something, is not nothing. So if he told you to wait, then wait.
God created you intimately and uniquely, with a purpose and for a purpose. He created you and everything about you all the way down to the DNA that makes you who you are.
At the end of the day, God's going to use whatever you do to his glory and for his purposes anyway. This is true no matter what path you take.
Romans 8:28 tells us that "All things work together for good for those who love the Lord and are called according to his purposes".
Pray like your plans are up to God (commit those plans to God) but work like they are up to you and keep your ear open for his guidance (he will direct your plans).
Questions for Reflection/Action Steps
What dreams, desires, skills, or passions do you have that just might have been placed there on purpose by your creator?
What plans in life do you need to turn over and commit to God?
Is there a decision in your life that you feel God has been silent on? Is it possible he is okay with whatever you decide? If so, make a decision in the next 24 hours and pray that he opens and closes doors to lead you where he wants to lead you.
Prayer
God, thank you for creating me the way you created me. I want to commit my plans to you in every area of my life. Please give me direction and guidance, establish my plans in accordance with your will.