When you're a stay-at-home mom, finding ways to make money can be tough.
The good news is that there are many opportunities out there for moms who want to work part-time from home.
In this article, we will list 9 of the best side hustles for stay at home moms.
These opportunities offer a variety of ways to make extra money, so you can find one that fits your needs and interests.
We hope you find this list helpful as you explore ways to make money while staying at home with your kids!
*If you find value in this post, please consider sharing it with a friend or on social media.
Affiliate Marketing
Affiliate marketing is still a great way of making money for a stay at home mom.
Essentially, affiliate marketing is a type of online marketing in which businesses promote other companies' products or services in exchange for a commission.
For example, a company that sells shoes may agree to pay a commission to an affiliate marketing website that promotes its products.
When someone clicks on the affiliate's link and makes a purchase, the affiliate website earns a commission.
So you're getting a commission for a sale, but you can scale it by using an online platform like blogging, YouTube, or even social media.
Affiliate marketing can be an effective way to generate leads and sales for businesses and it's often used in conjunction with other types of online marketing, such as search engine marketing, email marketing, or the ways previously mentioned.
While there are some general best practices that all affiliate marketers should follow, the details of each campaign will vary depending on the product or service being promoted.
Amazon.com has one of the largest affiliate marketing programs around.
You can sign up for their Amazon Associates program (also referred to as the Amazon partner program) and start recommending products to your family, friends, or anyone else online who comes into contact with your content.
Every time someone purchases a product, you'll earn a commission. Often 3-5% of the sale.
3-5% sounds like a tiny amount and it's less than some programs for sure.
However, people are pre-disposed to buy from Amazon so the number of sales you make will go up compared to other products.
Also, if you focus on promoting expensive products, this small commission can add up quickly.
For example, I have a video on YouTube that shows people how to make a fire pit and I recommend a fire rings that costs about $70 on Amazon.
I link to it and when people get it, I get around $1.00 and I've been pleasantly surprised how fast that ads up.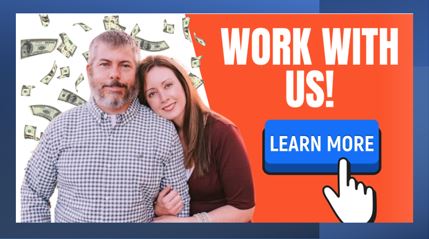 Teaching English As A Second Language
Teaching English as a second language online to children in other countries can be a highly rewarding experience.
Not only will you get to help young learners build their language skills, but you'll also gain insights into other cultures.
There are a few things to keep in mind if you're interested in teaching English online to kids overseas.
First, it's important to be patient and flexible.
You'll need to be able to adapt your lessons to meet the needs of each individual student.
Additionally, it's helpful to be familiar with some common second language learning strategies, such as providing visual aids or using repetition.
Finally, remember that online learning can be fun!
Be sure to incorporate games and other activities into your lessons to keep your students engaged.
With a little preparation, you can make a world of difference in the lives of your young students.
Keep in mind that some companies may require you to have a teaching degree, while other will just require you demonstrate that you understand the language and are able to teach their curriculum.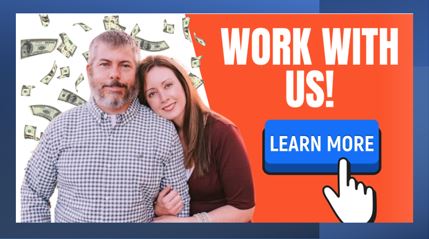 Retail Arbitrage
Retail arbitrage is the process of buying products from one retailer and selling them at a higher price to another retailer.
This type of arbitrage is often used by online sellers who source products from brick-and-mortar stores and then sell them on marketplaces like Amazon or eBay.
While retail arbitrage can be a profitable endeavor, it does come with some risks.
For one, retailers may refuse to sell to arbitrageurs if they suspect that the products will be resold.
Additionally, there is always the risk that the market for a particular product will dry up, leaving the arbitrageur stuck with unsellable inventory.
Despite these risks, many people have found success with retail arbitrage, and it can be a great way to earn extra money.
Find and Resell Books
Another great way for stay-at-home moms to make money is by buying books on Facebook Marketplace and Craigslist, then reselling them on Amazon.
Used textbook can provide some huge returns and you can often find great deals on both new and used books.
Re-selling these books on Amazon can also be a great way to earn some extra cash.
Here's how it works: simply search for books on either Facebook Marketplace or Craigslist, check their sales rank and price on Amazon, offer a low price, then list them for sale on Amazon.
Because Amazon is such a popular platform, it's likely that you'll be able to sell the books for a much higher price than you paid for them – meaning you can turn a profit.
You likely have books lying around that you can sell right now, declutter your home and earn some extra spending money at the same time.
Who knew that buying and selling books could be so lucrative?
Start A YouTube Channel
If you're passionate about a particular topic, there's a good chance you can make some money by starting a YouTube channel about it and sharing your knowledge and expertise with the world.
Best of all, you can do it from the comfort of your own home.
In fact, this particular strategy pairs well with so many others that we launched our own channel because it makes so much darn sense and it's so scalable.
Of course, there's more to setting up a successful YouTube channel than just turning on a camera and talking about your hobby.
You'll need to put in some time and effort to build up a following and create engaging content that keeps viewers coming back for more.
If you're willing to put in the work, you could soon be making a great side income – or even a full-time living – from your YouTube channel.
Once you acquire 1,000 subscribers, and at least 4,000 watch hours in a year, you'll be able to monetize your channel, start earning commission from YouTube ads on your videos, and begin generating some extra income.
YouTube is also a fantastic way to promote affiliate products and we've been doing that for years.
The key is to pick a very specific niche and produce videos all about that niche.
This will help your YouTube channel grow even faster!
Become an Author
Self-publishing has never been easier, thanks to Amazon Kindle Direct Publishing (KDP).
With KDP, you can write and publish your own notebooks, journals, or other simple books and sell them on Amazon.com.
KDP takes care of the printing and shipping for you, so all you have to worry about is writing a great book and promoting it.
And with Amazon's massive customer base, you're sure to find some buyers for your book even if you're not so good at promoting.
So if you're looking for a simple way to self-publish, KDP is definitely worth checking out.
Many stay-at-home moms make a great living by creating journals, word search books, and other simple to create books and selling them on Amazon KDP.
Multi-Level Marketing
For many stay-at-home moms, the idea of returning to the workforce (or continuing to work) can be daunting.
Not only is it difficult to find child care, but the cost of returning to work can often outweigh the benefits.
However, there is another option that has proven to be both financially and emotionally rewarding: multilevel marketing or network marketing.
Also known as MLM, multilevel marketing companies allow you to sell products from home, on your own time, and at your own pace.
What's more, many MLMs provide extensive training and support, so that even beginners can be successful.
For stay at home moms who are looking for a way to earn an income, multilevel marketing is definitely worth exploring.
Plus, if you couple your MLM business with a YouTube channel, it's a great way to find prospects to share the opportunity with.
Again, like YouTube, this particular strategy makes so much sense it is something we actively recommend throughout this website.
Explore this topic more by diving into one of our most popular pieces of content: Network Marketing (MLM) vs. Traditional Business. 
We are always looking for motivated moms who want more, so if this is the route you want to go, explore this site a little and if we resonate with you, you can learn more about working with us here (We close enrollment periodically so keep that in mind while you explore).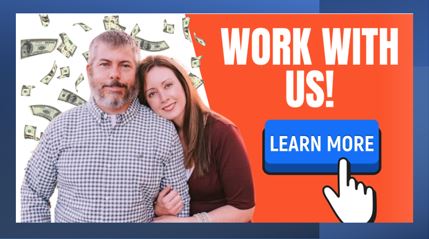 Become a Freelance Writer
If you're a wordsmith with a knack for communications, you may be wondering how you can make money from home as a freelance writer.
The great news is that there are plenty of opportunities for talented writers to find work in a variety of industries.
Whether you're interested in writing web content, creating marketing materials, or crafting compelling articles and blog posts, there's likely a client out there who's looking for your particular skillset.
Of course, landing freelance writing gigs can take a bit of effort.
To get started, you'll need to build up a strong portfolio that showcases your best work.
You may also want to create a website or blog to help promote your services and attract new clients.
Once you've established yourself as a reputable writer, you can start pitching projects to potential clients and negotiating favorable rates.
With some dedication and hard work, you can soon be on your way to making good money from the comfort of your own home.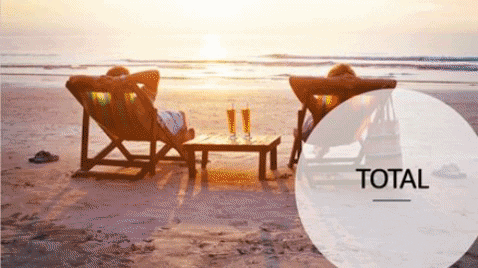 Become a Virtual Assistant
Making money from home as a virtual assistant is another great way to earn a living while enjoying the flexibility of working from home.
As a virtual assistant, you will be responsible for providing administrative support to clients, which can include tasks such as scheduling appointments, managing emails, and preparing for meetings.
While the work itself is relatively straightforward, it can be challenging to find reliable clients who are willing to pay for your services.
One way to market yourself as a virtual assistant is to join an online community of freelancers and small businesses.
Here, you can connect with potential clients and showcase your skills.
Additionally, it's important to create a strong online presence by creating a professional website and social media profiles.
By taking the time to market yourself effectively, you can build a successful career as a virtual assistant.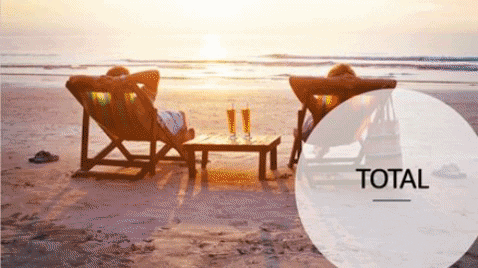 Making Money As A Stay-At-Home Mom Has Never Been Easier
As a stay-at-home mom, it can be difficult to find time to earn extra income.
However, there are plenty of opportunities for stay-at-home moms to start a side hustle that can bring in some extra cash.
With a little creativity and some entrepreneurial spirit, it is easy to find ways to make money from home.
There are endless possibilities for making money as a stay-at-home mom, so don't be afraid to get creative and start your own side hustle today!
What are you waiting for? Start exploring today and see which opportunity is right for you.
If you'd like to learn more about how we do that, you can learn all the details here.
Thank you for visiting our site.
Feel free to share to social media or with somebody who may be looking for supplemental income right now.
If you'd like a personal relationship with Jesus Christ, visit our salvation page.
God Bless,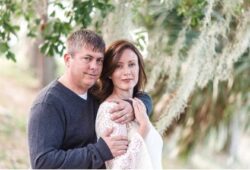 Jason and Daniele
New to all of this? Consider building a stacked affiliate business and letting us walk you through it.
Related Posts: 
11 Ways to Make Money from Home
27+ More Ways to Make Money Online